Its time to take hold on some of the interesting and innovative ideas in Pakistan to try out in order to establish your business inside the marketplaces. As you would make the search around, you would probably be finding so many best and unique business ideas which you can try out in order to carry out the set up for your business. There are numerous business ideas that are meant as best to opt for the start-ups.You just need to make your mind clear enough in the terms that your should be having much investment in your hands and a proper business plan with excellent strategy. Let's share with the complete details behind the perfect and innovative business ideas in Pakistan:
Best and Innovative Business Ideas in Pakistan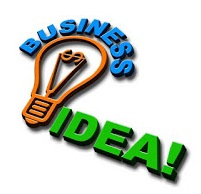 Idea No 1: Buy and Sell Websites:
If you do have a creative and innovative mind then do think about setting the business as where you can buy and sell websites. This is considered as one of the best business ideas to opt out. You can start up with this business as through two ways either your can start your own website from scratch or you do have the option as where you can sell it on the buying and selling online marketplace or purchase profitable websites from online marketplaces. Yet in the line of innovative business ideas in Pakistan this would be the best option for educated student and IT related persons.
Idea No 2: Concept of Ride-sharing Business:
Ride sharing business is coming out to be known as one of the best business ideas these days. This business is all based on the sharing economy models that is associated with the cab services. In this way right through this business you would be able to monetize your free time.You can start by offering pick and drop to your nearest passengers.
Idea No 3: Rent Your Websites:
For the innovative minds, this concept of business in Pakistan has turned out to be one of the best business options. through this business idea you can hence think about to pay monthly rent to web developers for the purpose of managing their websites. This is one of the best ways as through which you would be able to generate passive income. It can give you great profit if you are a web developer.
Idea No 4: Wedding Photographer:
Being a wedding photographer is another one of the best innovative ideas that you can try out to be the part of the Pakistan business marketplaces. To be the part of this business it is important that you sould be having some required skills of being a perfect photographer plus the acces of the digital video Camera which is available in Pakistan for the cost of about Rs. 50 to 95 thousand.
So these are the best and the most profitable innovative business ideas in Pakistan. You can adopt and invest in any of these businesses to get maximum profit. Besides these if you have any more ideas you can send your comments in the following comment box.