There are many women and even men as well who want to know how to become a professional beautician in Pakistan. We all know that the main job of the beautician is all involved in providing the services to the women for improving with their physical appearances. But at the same time if you want to provide with the excellent services then, in that case, you should be well known from the main features that can help you in becoming the professional expert as being the beautician. Being an artist is a natural skill which one gains from God in his or her mind and body. Your hands know what to do with perfection and your mind knows how you can reshape your ideas. but the thing is just to explore your vision to do the right task at the right time and of course at the right place. And we talk about how to become a professional beautician in Pakistan then you have to make some more focus on your task. I am telling you the complete procedure which you can follow as per the following method.
How to Become A Professional Beautician in Pakistan
Beautician is more then an artist who is even doing a same task for all but doing different for different skins, faceshape, body proportions, and there are lots of other features which a beautician have to keep under the view to bring perfection in his / her work. So here we are telling you that how you can become a professional beautician in Pakistan.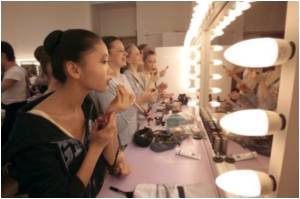 Here we are sharing the step by step procedure for how to become a professional beautician in Pakistan for girls and boys. We are sharing the details about how to find the educational institute, what are the certificates and other necessities which are necessary for all of you to prepare for it. Just stay in tune with this page because we are guiding you for further details.
Education Requirements:
There are many educational centers that are all involved in giving away the special courses in view with the beauticians. They will go to offer you in return with the associate's degrees. This training program will going to last for about 9-24 months and will go to help you out in knowing all the specific practices adding with cosmetology or hairstyling.
Associate's Degree:
An associate degree is all about the study of cosmetology that will be going to provide you with the complete information in view with the hair, skin and nail care. You can even learn about the hair cutting, hair styling and hair dying as well. You will even be given the training in respect with the manicure and pedicure as well. Students will be getting special training in view with the skin treatments and makeup application. In addition, you should be involved in getting the training in view with the marketing, accounting, and selling techniques.
Licensure:
In addition, you should have the license that will be going to give you the identification of being the professional beautician. You should have a high school diploma and you must be graduated from a state-licensed training program and pass a state exam. This examination will go to ask all the questions in view with the beauty products and skin treatments that you have studied so far in the training time.
Job Information:
Beauticians should be all aware of the nail care or facial style hair, apply makeup, examine skin, prepare and apply skin treatments, give manicures and pedicures and all kinds of other professional beauty advice. when you are reading this article how to become a professional beautician in Pakistan, then you must also be aware of the job opportunities you will have after doing this course.
Career and Salary:
Since the last one year, there is almost 16% job growth in support of cosmetologists, hairdressers, and hairstylists. Moreover, the salary package also varies for person to person and the worth of the degree you are holding. A good institute or company can pay you more than Rs. 35000/- per month. While this amount will be increased with the passage of time and experience you will have. You can also open your own beauty shop where you can start a handsome business with a small investment.
So these were some of the main requirements that you must have for being the professional beautician! Hope you have obtained all the details about how to become a professional beautician in Pakistan. In case you have any further suggestions or you want to get the further information you can leave your comment in the following commenting section. Are you ready to face all these challenges?