If you have been in search of the game development companies in Pakistan then here you are here on the right page. You are getting game development companies in Lahore, Karachi and Islamabad. These are top gaming industries of Pakistan which are producing the best features games for child and adults. We are sure that this post would come up with much informative details for you. No doubt that the game industry of Pakistan is getting out to be so much advanced with the passage of time and this has bring about the establishment of so many amazing game development companies in different cities of Pakistan. You can locate these companies with their address, contact number and location. Here is the list of top best video game development companies in Lahore, Karachi and in city of Islamabad! Keep on reading this post…
Game Development Companies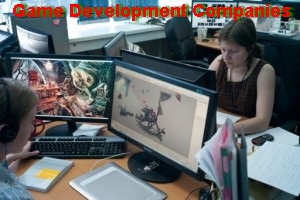 Game Development Companies in Lahore:
Invincible Games: This is one of the well known game development companies that is located in Lahore city. This company has been all aimed with the vision of creating the cross-platform games that the game lovers would love to play all the time.
Apperloft: It would not be wrong to say that this company is identified to be the main innovator of the gaming strategy world and applicatins. It has been ruling over the market world since the year 2014. They are mainly involved in offering with the services of the gaming creation on the visibility level. It is establish in Lahore.
Ai Logica: This gaming company is all known out to be the network of professionals that is set in the field of IT specially eCommerce Systems and web development. They are creating high quality of games under the supervision of the trained and experienced professionals. This company is setup in Lahore.
Mindstorm Studios: This is a private limited company of computer gaming development. It main studio is establish in Lahore. They are mainly attentive about creating the amazing games that are meant for the mobile as well as PC platforms.
Game Development Companies In Islamabad:
Crunchy Games: This well known private limited company is involved in offering excellent games under the assistance of the professional and experienced gaming designer experts. They are fully aimed in developing the smartphone games. This company is established in Islamabad.
Interactive Game Studio: This game company is basically known as the private base company in Islamabad. This game company has been involved in offering with the amazing and creative mobile games as for the android and iOs. They make sure that their created games are set according to latest trends.
Game Development Companies In Karachi:
Karachi is less developed city for software houses especially for game development companies in Karachi are very few. People doesn't give attentions towards assembling the games. These days 2 or 3 companies are just designed in Karachi for mobile android games but these companies are not available in Pakistan. You can leave your comment in the following comments box. As soon as we get any update about game development companies in Karachi, I will share with you right here on this page.
If you want to be the part of the gaming development world, then apply into these well known gaming companies for job vacancy right now!