Here we are going to talk about the Greenland Swimming Pool Lahore Ticket Price 2021 Timing, Membership. No doubt, this is the superb and magical-looking Swimming Pool in Lahore. This is basically an outdoor swimming pool. It is an ideal and appropriate spot for summer times. This swimming pool is surrounded by all green fields. It gives you the chilliest feel the minute you jump in the pool. The USP of this pool site is that it offers the most peaceful and relaxing environment to its customers. It is daily that pool water is changed. It means no unhygienic issues are there! So, dip yourself in this fresh and clean water. And share your reviews on Greenland swimming pool Lahore if you have already visited it. Check out the details of this pool on this page.
Greenland Swimming Pool Lahore Ticket Price 2021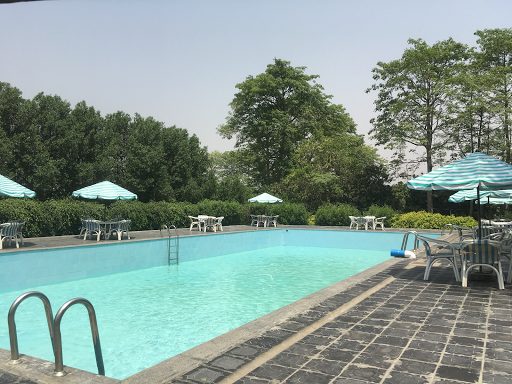 Prices of this Pool:
Per person ticket charges are Rs. 250. Keep in mind that the ticket pool is just and only for males. If you want to book the private pool, you can do so as well. This booking is only processed for families and friends. You can call their respective number and book the private pool. Moreover, it is on their social media pages that you can have more information on their ticket prices and timings area.
Greenland Swimming Pool Lahore Timing and Location:
It is at Off Sagian Wala Bypass Road, Lahore, Punjab that this pool site is located. You can conveniently spot and find it near Saggian bridge, Lahore. Regarding the timings of this pool sire, it opens from morning till midnight. The timings to be followed are 6:00 AM till 2:00 AM.
Membership for Greenland swimming pool Lahore:
This pool site offers membership services to its customers. Upon getting a membership of this swimming pool site, you will be able to enjoy lots of perks and discounts. No doubt, this is a truly and genuinely world-class kind of recreational spot for kids and adults. It is a pure entertaining spot for you. If you are presently looking for the best holiday destination, then we can well assume that you should be choosing and selecting this pool site.
No matter, you come alone on this site, you will enjoy it a lot for sure. This is an appropriate park for families, kids, and adults of all ages. This is a genuine summer holiday destination that we have suggested to you. It is time to unwind your tough routine and be in this Greenland swimming pool.
Why visit this Greenland swimming pool?
A safe environment is offered by this pool site. Here you can enjoy doing your water sports and all kinds of play activities. Once you visit this pool site, you will not ever forget it. It is here to make your time memorable. We all know that lots of such swimming pool sites are present in Lahore and other major cities of Lahore. But this Greenland swimming pool has always captured our hearts.
So, this is all about Greenland Swimming Pool Lahore Ticket Price 2021 Timing, Membership. Hopefully, you are confident with the reviews and this post. Keep tuned with us so that reviews like these can keep on be shared and forwarded to you. Time to check out this pool site now!