Ufone always brings the cheapest and the most user-friendly call packages when it comes to the race of cheap packages. Like its other tremendous call offers, Ufone has introduced the Ufone Beyhisaab Call Offer 2023. This package is useful for students, businessmen, and household ladies who want to enjoy unlimited calls on Ufone and PTCL numbers. This package is valid for one day and provides unlimited free minutes, including Ufone to Ufone free minutes, Ufone to PTCL free minutes, and Ufone to Vfone free minutes. It is one of the best Ufone Call packages for prepaid users. This telecom company also provides different other packages to its valued customers, like Ufone Call packages to all networks, Ufone Daily Call Packages, and many others.
So please scroll down for more information about the Ufone Beyhisaab Call Offer 2023, package details, subscription charges, and validity time.
Ufone Beyhisaab Call Offer 2023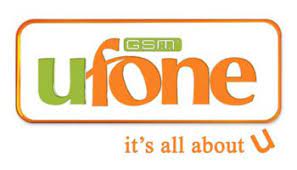 Ufone Beyhisaab Call Offer:
Unlimited Ufone to Ufone minutes, Ufone to V fone, and Ufone to PTCL minutes
Dial *5700#
0 including tax
Ufone Behissab Call Offer 2023 Terms and Condition:
This offer will remain valid till 12 AM of the same day of subscription
This offer is valid for Ufone numbers, PRCL and Vfone
A consumer can use up to Unlimited calls per subscription as per the fair usage policy
Additionally, call setup charges of 14.5+tax on each call will be charged
These free minutes are valid except IVRS and shortcodes
Here are the full details of the Ufone Beyhisaab Call Offer. A consumer can get complete details about how to subscribe to the Ufone Beyhisaab call package and what the charges for the Ufone Beyhisaab call package are. No additional free MBS or free SMS will be given with this package. For the subscription of this package, the consumer can dial *5700 # and enjoy this offer till midnight. No additional charges that are not mentioned in this post will not be charged at all. So, until 2023, you can take advantage of the cheapest Ufone call package.