Here I have write Tajdar e Haram lyrics in Urdu. This is a naat which is recently presented in young singer Atif Aslam. Atif say this naat in coke studio season 8 in the year of 2015. It was the most likable version of this naat. Firstly this naat was said by late Amjad Sabri. Amjad Sabri say these words as hamd but Atif Aslam said as naat and add some new wordings like Arabic verses. This latest version of Tajdar e Haram by Atif Aslam got so fame among the public. This naat consists upon those wordings which is so close to Islam and honor of the one and only lord. Sometimes we also said this hamd as a dua because the reciting is asking for mercy from God and he is suggesting other peoples to bow before Allah if he or she wants compassion on his life. When you will read these Tajdar e Haram lyrics in Urdu, you will come to know that how the purity is lying hidden behind each word of this hamd. Scroll downloads this page to get the Tajdar e Haram lyrics in Urdu.
Tajdar e Haram Lyrics In Urdu
Qismat Main Meri Chain Se Jeena Likh De…
Doby Na Kabhi Mera Safeena Likh De…
Jannat Bhi Gunwara Ha Magr Mery Lia…
Ay Katib e Taqdeer Madeena Likh De…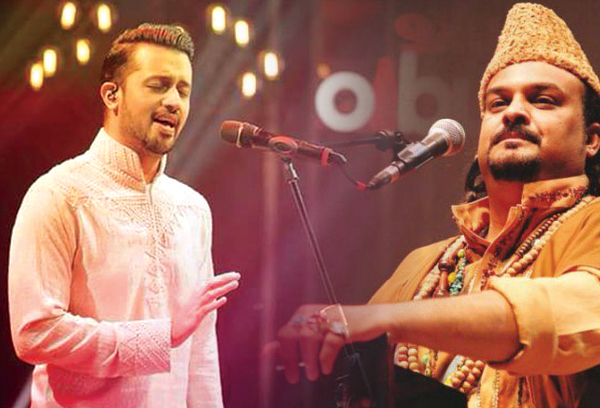 Yad Rakho Agr Uth Gaie ek Nazar….
Jitny Khali Hain Sb Jaam…
Bhar Jain Gy…



So these are the Urdu lyrics of Tajdar e Haram By Atif Aslam and Amjad Sabri. You can read these lyrics and can easily learn thee lyrics. This is a very nice dua and hamd in which you will demand mercy and blessings of God in a very nice wording. So check these complete Tajdar e Haram Lyrics In English and Urdu.