A Critical analysis of Impact of Globalization on Poverty in Pakistan. The phenomenon of globalization is very much multidimensional and it has its direct or indirect impact in almost all the aspects and phases of life which majorly includes Economic, Cultural, Political and Social factors. The source of globalization has made the markets liberal and has ultimately accelerated and increased the run and pace of globalization in the last two to three decades. Through the adoption of globalization there are several neighboring countries of Pakistan which has made them more developed, grown and successful nation amongst which China is on the top and including India and Bangladesh as well. Globalization has opened the international markets and if globalization is being adopted positively it will surely decrease the poverty level of any country and the examples of this is India and China. Pakistan has also shown several positive intentions towards tis cause but up till now they haven't shown any drastic change and development. As per the definition the poverty line is the line below which the people will be having their annual wage of less than $1. So any individual having the daily wage below $1 is considered to be under the poverty line.
Impact of Globalization on Poverty in Pakistan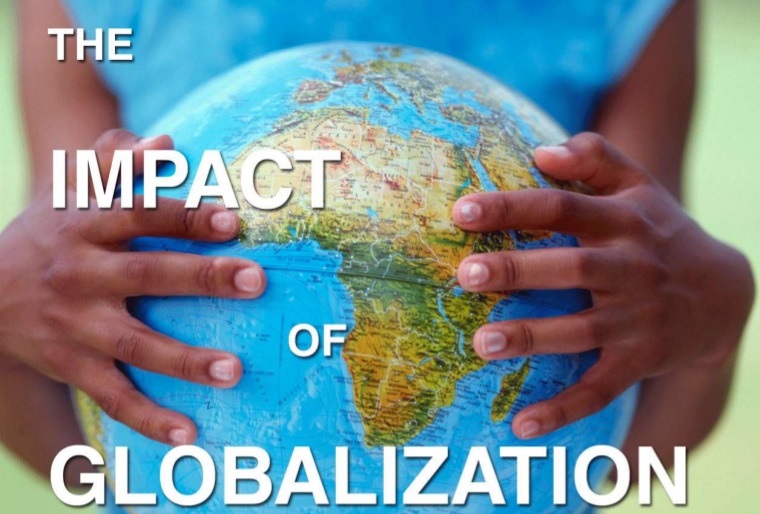 Between the tenure of 1990 and 22 Pakistan share in the world merchandize exports has been reduce from 0.16 to 0.15 which was very poor because through the globalization which took its peak in late 90's and 20th century it should have increased. On the other hand China's share in the world merchandize exports increased from 1.80 to 5.04 and in Malaysia it increased from 0.85 to 1.44 which played the vital role in the elimination of poverty form China and Malaysia.
Pakistan has also been working on this aspect seriously to remove and reduce the poverty from the country and for that purpose they are also opening their borders for the foreign trade so that through the positive use of globalization Pakistan can reduce the poverty which has such negative impact on the economy of the state. So from the last several years Pakistan is striving to enhance the global trade and for that purpose they have almost excluded all the non-tariff barriers and the invasion and the arrival of the labor in to the markets of Pakistan which will ultimately boost up the production and through this the employment will be generated which will eliminate the poverty from the country.
So after such a long isolation from the international and global market Pakistan is also giving the concessions and the opening of Market to the global trade which will enhance and increase the GDP of the country and will help and play the vital role in reducing and even eliminating the curse of poverty from the country, so that the economy of Pakistan can be made stable and developed.