Students will learn the best and interesting essay on school farewell party speech in Urdu. This is a tradition of each and every school that juniors gave farewell party to the students who are living the school. Every student who goes to school must have last day at his school life. I have studied in this school for last six years. In my school days I have learnt respect and distributed love to others. My Teachers have guided me very well. Now time has arrived to leave school. I was a little bit upset because I was going away from the happy moments of my life. Our farewell was held under the supervision of our beloved teachers and 9th class students. Every senior student has received invitation card from junior students. According to invitation card we reached school at 2: 30 pm. Auditorium was decorated with beautiful flowers and charts.
Essay On School Farewell Party Speech In Urdu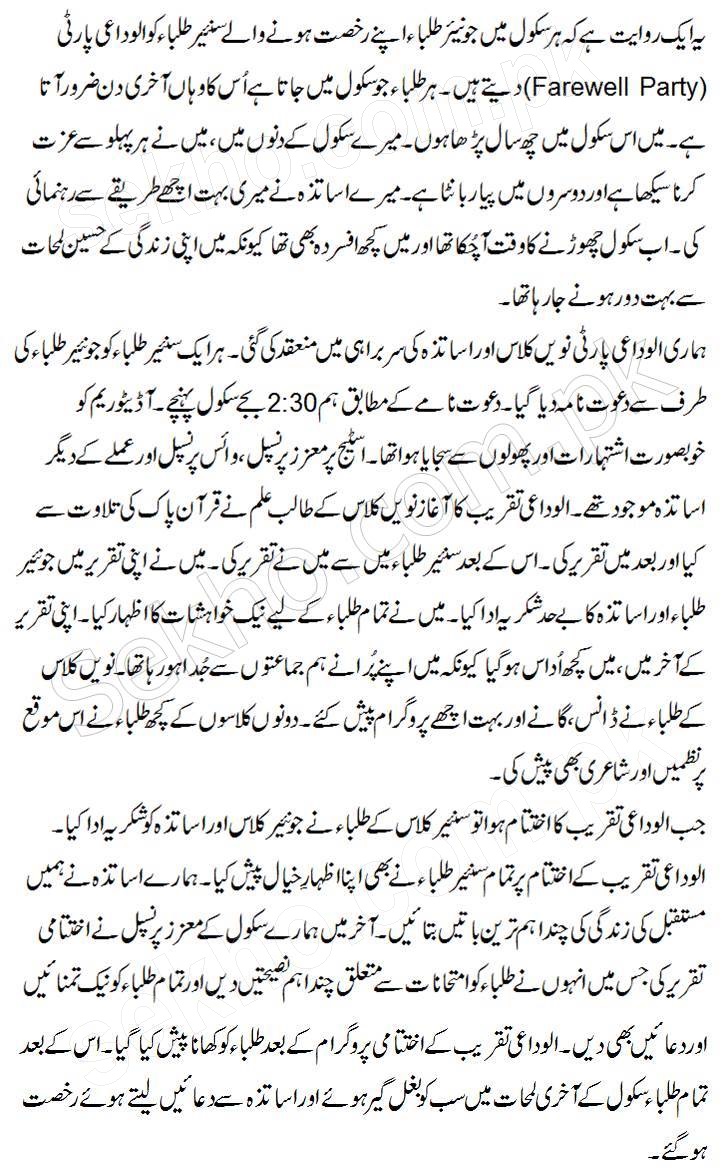 On stage, our respected principal, vice principal and other respected teachers were present. Farewell party was started when a student from 9th class recite the versa of Holly Quran and later gave speech. After this, from senior students I did speech. In my speech, I thanked the students and teachers and wished the students with good deeds. In the end of my essay on school farewell party speech in Urdu, I become a little bit depressed because I was parting from my old classmates. 9th class students had performed many songs, dance and other good programs. Some students of both classes have presented poems and poetry on this occasion.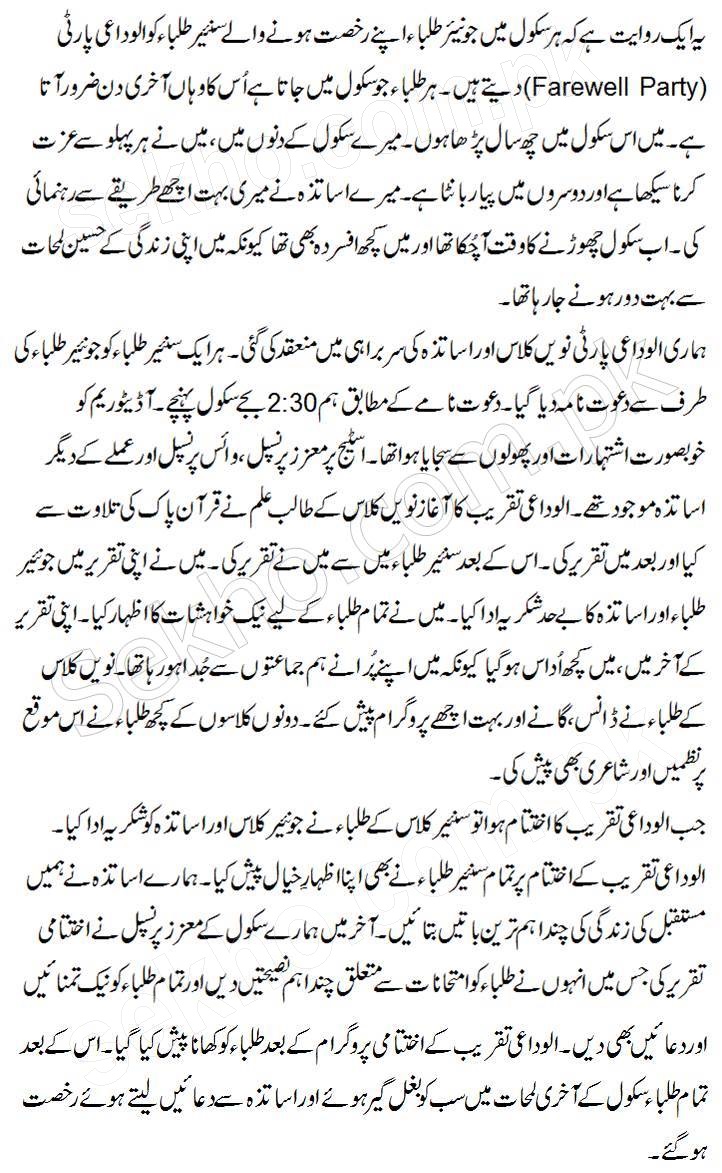 When the farewell was ended then the senior students have thanked the junior students and teachers. At the end of farewell party all the senior students have gave their opinions. Our teachers told us some important things of our future life. At the end our principle gave farewell speech in Urdu, in which he has advised some important things about exams and pray for the students. At the end of the farewell students were served with food. And after this everyone embraced each other and departure for their home by taking the prayers of their parents.