How to check Zong sim number without balance all details are available on this page you can get this all information through this page so keep in touch with this page and read all information after this you can able to check Zong sim number without balance.
Zong give better service as compare to other .so Zong all offer is very user friendly. Now here we discuss how to check Zong number without balance if in cause you have zero balance and you want to get sim number then Zong give you best free service regarding this quire. yes this is reality lot of people facing this problem when they have zero balance are they want sim number  so do not worry regarding this you can check Zong number without any balance just read below information that are given for you.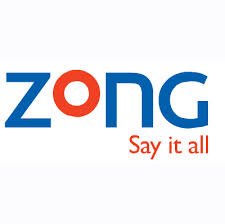 Pdocedure:
write *100#
2) press the call buttoN
3) select a free msg & seNd it to a NUMBER
4) Now u caN see ur Number ( in the phoNe that u have seNd msg)
 There is also another way to find ur ZoNG number if you want than follow it.
write *8# and press the call button.
Remember 1 thing that may be this codes is different in different areas (so plz try vid different number(for example *9#,*8#,*7#6,*5#,*4#,*3#,*2#,*1#,*0#)
so we can hope you understand all method if you want more technology, educational, Pakistani telecom company information then keep in touch with this page and get all this and lot of more.