Telenor has introduced the How to Check Telenor Sim Number Without Balance free procedure for its customers. Now All Telenor users can check their Sim number if they have forgotten their Sim number without any charges. Telenor is one of the best mobile phone networks in Pakistan which is providing different telecommunication services to its customers. For the ease of its users, it introduces different user-friendly services like the Sim number checking method. So through this website, you will learn about How to Check Telenor Sim Number if you forget.
How to Check Telenor Sim Number Without Balance
Dial *8888# from your telenor sim to check the number. Telenor users are looking for How to Check their Telenor Sim Numbers in case they have forgotten their sim numbers. Sometimes it happens that you may not use your sim for a long time. And in the hour of need, you find that you have forgotten your number and also don't have a balance in that sim. In that case, you can check Sim Number Check Karne ka tarika in different ways. There is an easy and online free step that is offered by PTA and is the most reliable one. So, get the details about Telenor Number Check Online. All the methods are given below.
Telenor Sim Number Check Code Free:
If you want to check the Telenor Sim number check code without balance then there is also a way to check your Sim number which is through dialing a shortcode. So follow the below procedure of How to Check Telenor Sim Number.
Go to Call Logs
Dial *8888#
Your Telenor Sim number will appear on your Mobile Screen
Telenor Sim Number Check Code 2024:
Telenor is offering how to check Telenor Sim Number if you Forget the procedure to its customers. Now Telenor users don't need to worry about their forgotten Sim number because now it has become easy for them to check their Mobile number. Follow this procedure to check your Sim Number.
Go to Write Message
Send an Empty Message to 7421
Your Sim number will be sent to you through SMS. Standard Charges will apply to Sending SMS on this number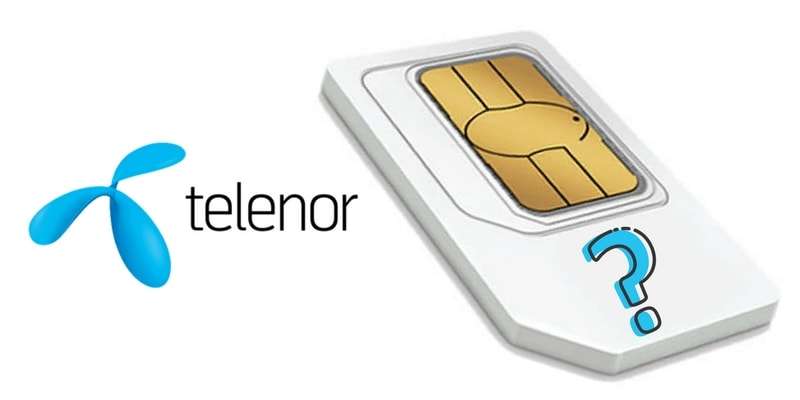 There are two different ways to check the Telenor Sim numbers, one is through SMS and the second is through a shortcode. Checking your Mobile Number through Shortcode is free of cost while if you want to check your number through SMS then you have to pay standard SMS charges.
You can also check Telenor TikTok Packages
FAQs
How I can check my Telenor number?
Dial *8888# on your dial-pad to check your sim number.
Send an empty SMS to 7421. In reply, you will get an SMS about your Telenor Sim Number without any charges.
How do you check if a mobile number is verified?
Send a blank SMS to 7751 and in reply, you will get the status of whether your number is verified or not.
Also, Check Telenor Talkshawk Sim Lagao Offer.
This is the complete post that tells you How to Check Telenor Sim Number Without a Balance. In addition, you can also check your sim number by visiting the nearest Telenor franchise. There you have to go and they will ask for some details and will tell you your sim number. These are the complete details that are summed up. Keep following us for more relevant posts.
Save