Here I have written all about Ufone social packages 2018 for monthly, weekly and daily bundles. Ufone social internet packages are available in 3G speed. Those who are using internet for just the facebook, WhatsApp, Instagram and Twitter are now on the right patch to get the specified packages. These days most of the youngsters prefer to socialize for keeping in touch with their friends. They share videos on WhatsApp, share ideas on Twitter, and upload photos and videos on Facebook. So if you are also among those who want to use internet for socializing are invited to subscribe the Ufone Social data buckets and choose according to your usage from the below given table. Ufone is always in the seeking of ease for its valuable customers for providing the best signals strength, fastest internet speed and smooth voice calling experience with in lowest charges. Both of its prepaid and postpaid customers have lot of benefits to enjoy serving the lot of SMS, minutes and MBs. If you are already using Ufone or thinking to change your network on Ufone then your decision is right because Ufone has a lot of benefits for you in lower rates.
Ufone Social Packages 2018, Monthly, Weekly, Daily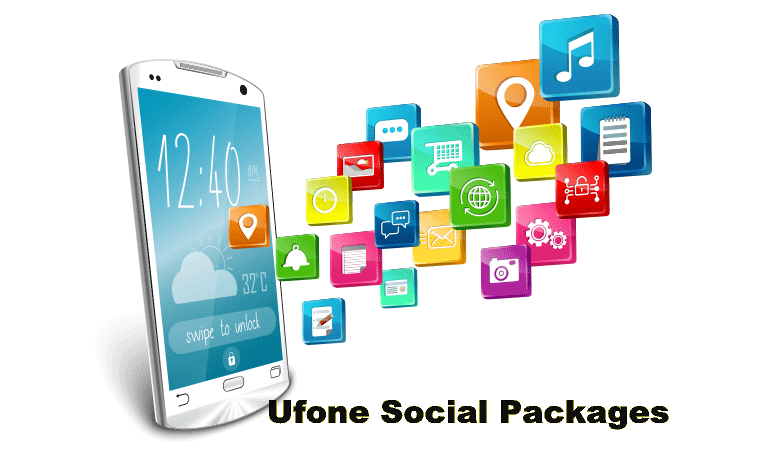 Ufone Social Packages 2018:
Bucket Name
Price
Volume (MB)
Subscription Code
**Social Daily
05
100
*4422#
**Daily Chat
05
10,000 SMS
+ Unlimited Whatsapp
*3465#
***Social Monthly
50
Free Usage on
Facebook, Twitter & Whatsapp.
*5858#
Subscribe Ufone Social Packages 2018:
So if you have decided the best package for you from the above-given page then you just have to
Dial: *3# to choose the best package according to your choice.
When you dial this number a popup screen will appear in front of your mobile screen along with numbers for your selecting package. You have to reply to with the selective number you want to subscribe a package.
Note: Please note that in case the customer is using Mega Internet Bucket or Super Card or Mini Super Card simultaneously then usage against freebies will be charged from Super/Mini Super Card volume.
Terms and Conditions
Default charges of each MB is Rs. 20/- on the usage of 1st MB and then the 20 MBs will be free
If your data has finished before the given time you will be charges base rates on the usage of each MB.
Your sim should be on your name and registered with PTA
Hence this is all about Ufone social packages 2018, monthly, weekly, daily code for 3G internet speed. If you like these social packages of Ufone social bundles you must share your reviews with us through the comments section below of this passage.