Telenor users can activate Telenor Whatsapp Packages 2019, Daily, Weekly, Monthly basis. Telenor is providing tremendous offers to its customers including free Whatsapp. It is one of the best telecommunication companies in Pakistan which is also providing the fastest and cheapest internet to its customers. Telenor customers have options to choose from different daily, weekly and monthly packages. Today every single person uses Whatsapp and it has become their need to use Whatsapp. For this need, Telenor has come up with its exciting Whatsapp packages 2019. By dialing the single code, you will subscribe to these Whatsapp packages on the daily, weekly and monthly basis. Furthermore, it is also providing free Whatsapp along with different SMS packages on the daily, weekly and monthly basis. In this article, you will learn about how to activate Telenor Whatsapp packages.
Telenor Whatsapp Packages 2019, Daily, Weekly, Monthly
Telenor users who are looking for free Telenor Whatsapp Packages 2019 for daily, weekly or monthly basis can activate to any of the following SMS packages and can use the internet for Whatsapp. The activation code for these packages is also given so that you can easily activate it.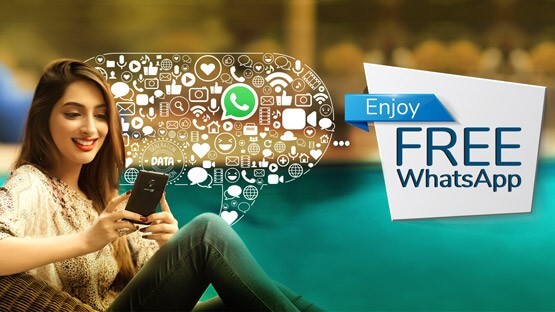 Telenor Weekly Whatsapp Package 2019:
Telenor is now providing Telenor Weekly Whatsapp Package 2019 to its valued customers. Now you can share messages, make calls and can share photos and videos by using this service. Free weekly Whatsapp details is as follow.
100 MB Internet for Whatsapp
Valid for 7 days
The Activation code is *213#
Telenor Daily Whatsapp Package 2019:
Telenor users can also activate to Telenor Daily Whatsapp Package 2019. Now all Telenor customers can activate this offer and this is the package detail given below side. This Whatsapp package is not free and a person has to pay the package price to use this offer.
Telenor Daily Social package price is Rs. 5+ tax
Valid for 1 day
100MBs free Internet (Whatsapp/ Facebook/ Twitter)
Activation Code is *5*325#
Telenor Monthly Whatsapp Package 2019
Telenor has not yet prepared the Telenor Monthly WhatsApp package 2019. But if you want to subscribe a Telenor monthly package you can subscribe Telenor Monthly data offer by dialing *301# in just Rs. 140/-.
Fair Policy
All the packages are available for both prepaid and postpaid customers
The package will not be automatically renewed
Consumption of data before given validity will be charged per MB
Any sim without PTA verification is a crime
So these are the details about Telenor Whatsapp packages 2019, daily, weekly, monthly code and subscription details. You may also like these Telenor social packages 2019 so subscribe these package and enjoy the video, audio, and pictures sharing with a lot of other benefits. So subscribe to Telenor Whatsapp packages and enjoy free WhatsApp.
Save