Those Mobilink Jazz customers searching for the Jazz Whatsapp Packages 2021 Daily, Weekly, Monthly are here on the right page where they can find the best offer according to their need. These are the best 24 hours, 6 days, or 30 days offers. All users who subscribe to any internet package just to use WhatsApp can subscribe to these packages because these packages are specially designed for the customers who like WhatsApp chatting. In this WhatsApp offer, the customers get several benefits. They can make a video or audio call for free and the data charges are very limited. So, it seems the best Whatsapp package for the customers. Whatsapp has replaced Message and call service and everyone like to use WhatsApp instead of the simple message or call because Whatsapp is offering crystal clear voice, fastest message delivery, and video calls. Due to the access use of Whatsapp Jazz has introduced Jazz Whatsapp Packages on a daily, weekly, and monthly basis for its customers. Also, check how to check the remaining MBs in Jazz.
Jazz Whatsapp Packages 2021
Jazz Offers daily, weekly, and monthly social offers that include Whatsapp, Facebook, and IMO. You can subscribe to these offers through the codes given on this page. You can also get the WhatsApp offers for daily, weekly, or monthly. Every offer has a different subscription code and other details. So, check out these offers on this page and subscribe to the best one.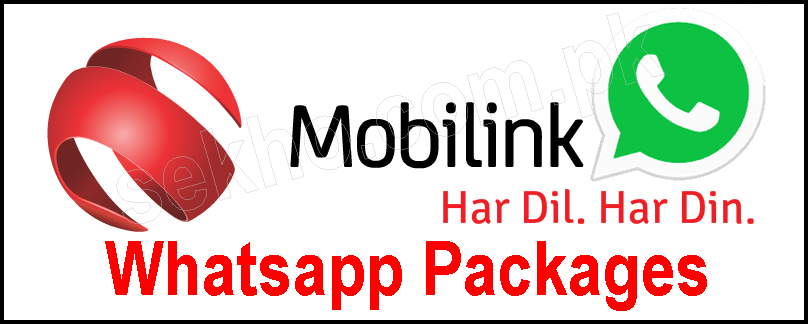 Jazz Daily Whatsapp Package 2021:
In Jazz Daily Whatsapp and SMS bundle, it is offering free SMS and MBs for WhatsApp usage. You can check the complete details which are given below.
Volume: 200MB Whatsapp
Valid for 1 day
Subscription code is *311#
The subscription Fee is Rs.2+tax
Jazz Weekly Whatsapp Package 2021:
Like the Jazz Daily bundle, it is also offering Jazz Weekly Whatsapp Package 2021 along with free SMS. The detail of this bundle is given below.
25 MBs Internet for Whatsapp
1500 SMS to all Networks
Valid for 7 Days
Subscription code is *101*1*07#
Unsubscribe Code is *101*4*07#
Weekly Bundle price is RS 20+tax
Status check code: *101*2*07#
Jazz Monthly WhatsApp Package 2021:
This Jazz Monthly Whatsapp Package 2021 is one of the best Jazz Whatsapp Packages 2021. This Package detail is as follows.
12000 SMS
5000 MBs internet for Whatsapp, Facebook, IMO
Jazz Package price is RS 89+tax
Subscription code is *661#
Valid for 30 Days
Unsubscribe code is *661*4#
Terms & Conditions
The daily WhatsApp offer is valid for areas including Alipur, Kabirwala, Khan Bela, Liaqatpur, Muzaffargarh, and Uch Sharif.
The daily Whatsapp offer will be automatically unsubscribed after 24 hours.
The internet MBs can be consumed in 2G/3G/4G areas.
You can check the remaining MBs by dialing the status checking code for Rs. 0.05.
FAQs
How can I get the Jazz Monthly WhatsApp package?
Jazz Monthly Social Bundle
Volume: 5000 MBs for Whatsapp, Facebook, IMO, and 12000 SMS
Validity: 30 days
Charges: Rs. 89+tax
Subscription Code: *661#
How can I get free jazz on WhatsApp?
After making a voice call, dial *225# to avail free jazz Whatsapp.
How can I check my jazz MB on Whatsapp?
You can check your remaining MBs of any offer by dialing the status code. Charges of Rs.0.05 will be charged for each check.
Jazz is the number one telecommunication company in Pakistan which is prominent for its best quality services and cheapest rates. So these are the Jazz Whatsapp Packages 2021 details about how to subscribe and unsubscribe procedure and codes are given in this post. There are also many other social bundles which are also offering free Whatsapp but these are the best WhatsApp packages for daily, weekly, and monthly usage.