Zong has introduced How to share balance in Zong to Zong Sim Code. Now Zong users can send their balance to their friends and family when they don't have enough balance to make a call or SMS. If you are suffering from low balance and don't have time to recharge your mobile than in that case you can ask your friend or family members to share some balance with you. This service is commonly known as Zong Yaari load in which you can send balance as well as can request for balance transfer. Currently, only Zong Prepaid users can use this Zong Yaari Load service and the maximum amount of balance that you can transfer is Rs 200. RS 2+tax will be deducted from your account after a successful transaction. Also, check Zong Balance Check code
Following is the complete procedure that you can follow to learn Zong to Zong Balance Share procedure or Zong Yaari Load. This is the complete information that you can use to send or receive the balance from your friend, relative or any other person.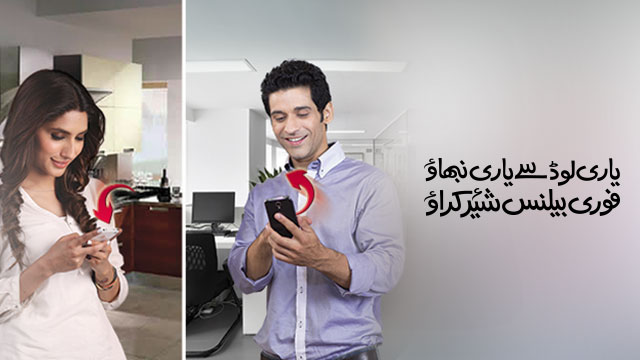 The company has enabled its users to share their balance when they are out of balance and not finding a way to recharge their phone. There are two options, either to send your balance or to receive balance through using this service. Zong users who are looking for the how to share Balance in Zong can follow the following steps:
Step 1: Dial *828#
Step 2: Enter Recipient Mobile Number
Step 3: Enter amount to be shared
Step 4: Reply with 1 to confirm balance transfer
You can also share balance by dialing *828*0312xxxxxxx*20#
Zong has two different codes including Zong Balance Share code and Zong Balance request code. In Zong Balance Share code, you can send the balance while in second option you can request to your friends to send their balance to you. Both codes are as follow.
Zong Balance Share Code: *828#
Zong Balance Request Code: *829#
Ager ap Zong user hain or Zong Balance Share Karne Ka Tarika Dhond rahy hain to ap simple *828# mila k balance share ker sakty hain. Ye number dial krny k bad ap ko recevier yani jis ko balance bheajna hai us ka number likhna ho ga phir us k bad Amount likhni ho gi or 1 Daba ker confirm krna ho ga.
The Sender will be charged Rs.2+tax as service charges for Zong to Zong Balance Sharing.
A person can share up to 200 rupees through How To Share Balance In Zong procedure. The minimum amount that you can share is RS 10. The person must have at least RS 5 in their account after sharing their balance with their family. It is one of the best value-added services of this company by using which a person can get or send the balance to family and friends in the hour of need. So all users who are looking for the maximum balance sharing limit for one day can also check which is also mentioned in this post for the Zong users. The maximum amount that you can send through this offer is RS 200. If you want to send more than 200 then you have to send it again.