Have you been finding some issues in opening the Jazz cash account? Do you want to know about the Jazz cash withdraw charges rates? or you want to get details about to get Jazz account ATM card. In this post we are telling you complete details about how to ope Jazz cash account and terms and policies. Well Mobilink has surely given out its customers with the easiness as where it is providing the huge sum of relaxation in terms of opening the bank account by the name of mobile. This mobile account is quite similar with the bank account in your mobile. There are lots of benefits of a Jazz cash account; such as you can pay utility bills, recharge your balance, balance inquiry and savings. All these benefits are just available in a minor deductions which will be very suitable for such a busy life style.  You just need to have the mobile phone all along with the active verified sim. Let's talk in detail about the opening of Jazz Cash account!
How To Open Jazz Cash Account , Withdraw Charges, ATM Card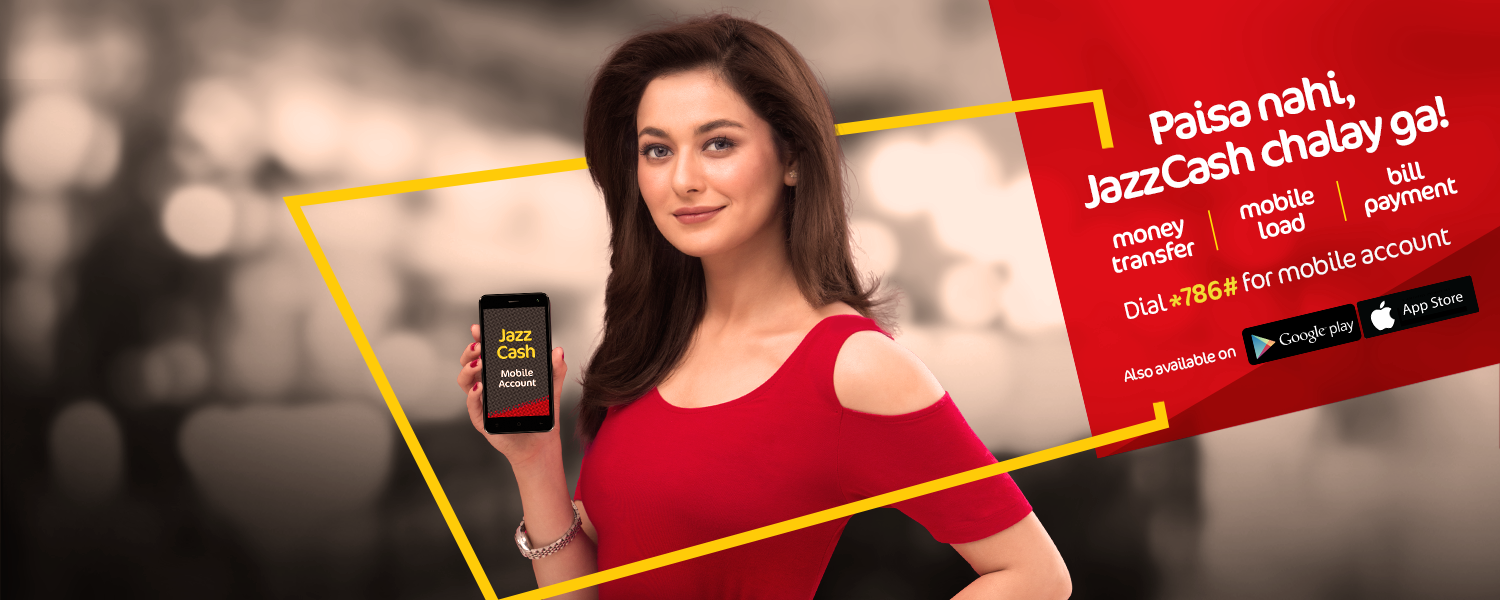 Method to Open Jazz Cash Account on Mobile:
As Jazz and Warid have become a joint venture, therefore, all the Jazz or warid customers can hnece dial *786# and in this way you will be opening with your mobile Account simply.
If you are from other network, then you can register your account all through the means of the biometric verification by visiting nearest JazzCash Agents, as well as Jazz Franchise or Experience Center.
As you are done with the registration, you will be dialing *786# and create with your own 4 digit MPIN.
If in case you miss out or forget your MPIN, then you can call 4444 from Jazz or Warid number or 051-111-124-444 from any other number so that you can reset your MPIN/PIN Code.
How To Deposit Money into your Jazz Cash Mobile Account?
                 In the Jazz Cash mobile account, you can hence transfer with the money straight away from your bank account by the use of funds transfer facility through Online Banking or ATM. You just have to select with the 'Mobilink Microfinance Bank' as the receiver Bank and make the use of your Mobile number that will be the account number. At the time of depositing you will be getting the confirmation SMS from 8558.
For the mobile Jazz account the time limitation transaction is Rs 50,000 per day, and Rs 80,000 per month, and hence Rs 800,000 per year
Jazz Cash Withdraw Charges:
                  Below is the list of service charges that would be put over on the cash withdrawal from ATM of any bank:
On the withdrawal of Rs. 1000 from bank ATM the deducted cost will be Rs. 20.
On the withdrawal of Rs. 1500-2500 from bank ATM the deducted cost will be Rs. 30.
On the withdrawal of Rs. 3000-4000 from bank ATM the deducted cost will be Rs. 50.
On the withdrawal of Rs. 4500-6000 from bank ATM the deducted cost will be Rs. 75.
On the withdrawal of Rs. 6500-8000 from bank ATM the deducted cost will be Rs. 100.
Jazz Cash ATM Card:
Mobilink Jazz is proudly introducing jazz cash ATM card which is also known as the VISA debit card of Jazzcash account. this card can be bought in just Rs. 200 from any jazz franchise or jazz cash account shop. the features of a Jazz cash ATM card are as below…
No monthly or annual charges
Accepted at over Rs. 49,000 Retail and Online Merchants
Cash withdrawal at over 12,000 ATMs across Pakistan
Instant purchase and activation
Instant card blocking on loss of card
Cash withdrawal of up to Rs. 20,000 per day
Shopping of up to Rs. 40,000 per day (no charges)
Free SMS alerts on every transaction
Hence these are all the details about how to open jazz cash account , withdraw charges, ATM card VISA debit card. You have gotten complete details about this package and will be entertain with it but if you have any query or question in your mind set relating to this page you are welcome in comments.