All the information about Ufone Self Care Center For Call History And Apps are being provided here. Ufone Self care Allows you to create your personal account that can be useful for you in performing so many action you can not perform without getting registered. With you personal account you can customize the services you want to subscriber to your SIM. You can also schedule your day with the help of online planner being provided there. There are various things you can get to do with your Ufone Self Care Account. It Keeps you updated with Ufone all latest information and much more . Ufone Self Care portal is a personalized, secure and hassle-free service which gives you complete control over your connection and you can get all the hold on your connection by just creating an account after that you will be able to manage and customize your Ufone connection according  to your needs. This article is specially published to facilitate the Ufone Subscribers with Ufone Self Care Apps and Ufone Prepaid call details. Ufone Self Care app is an unbelievable app which has specially designed for the calculation of credit you spend on calls, SMS and Mobile internet. Further information of Ufone Self Care App is given under here:
To Download Self Care App:

 
SMS "sub" to 5403 and get a link to download Ufone Self Care App
Ufone Self Care Center For Call History And Apps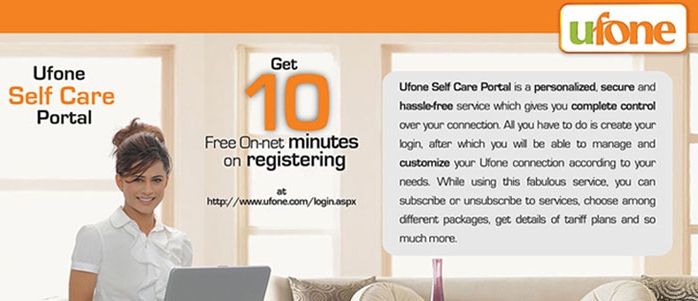 Ufone Self Care App:
If you are using Android phone and you want to calculate your phone expenses, so with Ufone App your tension is over. We are giving you the method to download Ufone Self Care App , so that if you are prepaid customers you can view the detailed summary of your call, SMS and Mobile internet charges of the last seven days. Postpaid customers can also access the same information and their billing history as per their billing cycle by using this app. So for downloading Ufone Self Care App just do SMS "sub" to 5403 and get a link to download the Ufone Self Care App and help your self with complete knowledge about your credit.
That is the information and method to download Ufone self care app. Download this app and get to know about all your calls, SMS and internet details. For getting more detail about Ufone Keep visiting this site.