Without a doubt, Lahori is very fond of eating. There is a huge number of restaurants are available in Lahore which is famous for its delicious and flavorful foods. Here we are going to reveal below the list of best and top restaurant in Lahore for Breakfast, Dinner, and Lunch. These restaurants are rich in quality food and serve the best experience and sort of all desi, traditional and cuisine at reasonable rates and deals. Lahore is known for its delicious spicy foods in each category of meal about traditional desi handis as well as the junk foods. No matters what is the time, you can avail any type of food according to your taste and mood with your family and friends. So in this way here I have arranged a list of the best restaurants in Lahore for breakfast, dinner, lunch and hi-tea. Scroll down this page to get the best ideas about to arrange your get to gather with a tasty dining.
Best Restaurants In Lahore For Breakfast, Dinner, Lunch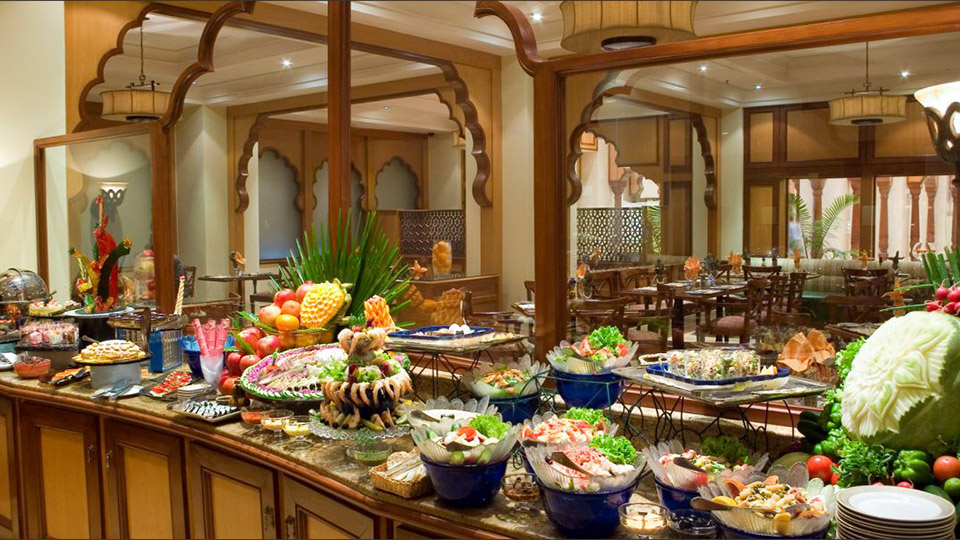 Best Restaurants In Lahore For Breakfast:
Capri Restaurant is one of the best restaurants for breakfast in Lahore. Its breakfast menu includes Halwa Puri, Bhujia, Chaney, Achar, and Lassi. Capri Restaurant is also providing the services of breakfast to your doorsteps.
Address: 34 Commercial Zone Liberty Market, Lahore 54000
Muhammadi Nihari House is one of the popular restaurants for breakfast in Lahore. This is famous due to its delicious Nihari. For Nihari Lovers Muhammadi Nihari House is the best restaurant for breakfast. You can also get your food at your doorsteps by ordering from Muhammadi Nihari House.
Address: Near Mohlanwal, Lahore
Dunkin' Donut undoubtedly is the leading restaurant for breakfast in Lahore. Its menu comprises of different breakfast items involving baked items and variety of Coffee. There are three branches of Dunkin' Donut in Lahore at different locations.
Amjad Sweets and Restaurant
For desi breakfast or nashta Amjad Sweets and Restaurant is the best choice. Its menu comprises of desi breakfast items such as Halwa Puri, Yogurt, Milk, Samosas and variety of delicious sweets.
Address: 54700, Lahore 54700
Best Restaurants In Lahore For Lunch:
Shezan Regale is one of the famous restaurants in Lahore with so many branches at different locations. This restaurant is famous for its variety of fast food. Lunch buffet and dinner buffet is also available at reasonable rates. Must try lunch
Mouthful Café is fallen on the list of leading restaurant for lunch and dinner. The variety of delicious and tasty foods tempts you to eat. The mouthwatering view or tasty look of food feels you hungry and forced to eat them.
Address: 32 DD, Commercial Market Area, Phase 4, Lahore
Salt'n Pepper Village is undeniably the top restaurant of Lahore. It is serving hottest spicy and fast food with unforgettable taste.
One of the leading restaurants for desi food is Bundu Khan. Bandu Khan also starts the service of bakery items to provide quality baked items and a complete range of mithai/sweets at reasonable prices. Must try desi food of Bandu khan for lunch or dinner! There are so many branches of Bandu Khan Restaurant are open at different locations.
In order to make you dinner memorable and mesmerizing, Monal is one of the best restaurants for dinner in Lahore. It's top sitting under the naked sky add some extra charms to your dinner. The quality and delicious food variety insist you dine again and again.
Address: Park and Ride Plaza, Liberty Gulberg Round About, Lahore
Café Aylanto is one of the famous and popular restaurants for its variety of tasty and tempted foods. For dinner Café, Aylanto is the best choice to dine. It serves all sorts of cuisine and desi.
Address: C-1, 12 MM Alam Road, Lahore
Why you don't miss the Options Restaurant. This is one of the best exotic restaurants with awesome décor and flavorful food items. It is perfect for family dinner and birthday events. Its menus are comprises of both cuisine and desi.
Address: 8 Aibak Block, Garden Height, New Garden Town, Lahore 54700
Daar Cheeni is also the top choices of Dinner. It serves all sort of traditional, desi and cuisine foods. It is also preferable for lunch. The awesome sitting with indoor and outdoor décor feels your pleasure. The delicious and flavorful foods are mouthwatering and tempt you to eat again and again.
So these are the best restaurants in Lahore for breakfast, lunch, dinner and hi-tea. Besides the above written restaurants there are lots more restaurants where you can go but I have visited all these above written places and I take a nice experience. If you have some more suggestions for others then you can share your comments in the following comment box.