You gonna send 14 August poetry in Urdu Shayari SMS 2022 Quotes, Sayings, and wishes for friends and family. This day is also known as the independence day of Pakistan which always reminds us that we are an independent nation. Our forefathers sacrificed their lives for the sake of their individual homeland. It was really a big achievement for Muslims of the subcontinent. Because after the formation of Pakistan we were legally allowed to live our lives with complete Islamic rules and regulations. Every Pakistani celebrates this day with great happiness because it is the day of celebrations and celebrations. Every Pakistani celebrates this day in his own way. Some patriots use to send 14th August messages to their friends and family. While there are lots of people who use to share 14 august status, DP pic on WhatsApp and Facebook. So, the independence day messages are also available now on this page in the Urdu language. Now move on and get Poetry for 14 August in Urdu here.
14 August Poetry In Urdu Shayari SMS 2022 Quotes, Sayings
Jashn-e-Azadi Mubarak to all readers! Our independence day 14th August 2022 will start celebrating from midnight on Wednesday 14th August 2022. While actually, the celebrations started on the 1st of August. People have started sending and sharing the 14 August poetry in Urdu Shayari SMS 2022 quotes and beautiful sayings to their friends and family through text messages, WhatsApp, and other different social media channels.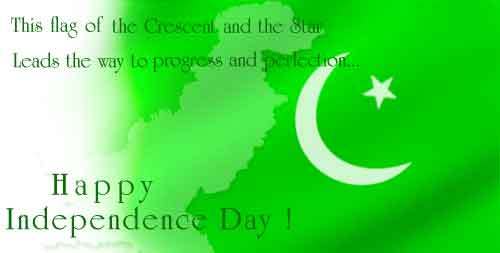 14 August Poetry In Urdu Shayari 2022:
The following points are containing the 14 August poetry in Urdu Shayari 2022 collection. You just simply have to copy and paste it to your text box. After that, you will be able to send any of your contact list of friends, family, or anyone with whom you are wanting to share this beautiful collection.
Pakistan Ko Samjho Logo, Pakistan Khuda Ka Ha
Nam-e-Muhammad (SAWW) ki Taseer, Kat Gai Ek Ek Zanjeer
Is ka Tasawar is ka Kameer, Eman or Wafa ka hai
Pakistan Ko Smjho Logo, Pakistan Khuda Ka Ha
Is per Ankh Jo Uthi hai, Khud Barsoon Tak Roi hai
Yahan Ka her Fard Sipahi Hai, Or Janbaz Bala ka hai
Pakistan ko Smjho Logo, Pakistan Khuda ka Hai
Happy Independence Day!
___________________________________
Kabroon me Nahi Hum ko Kitaboon me Utaro
Hum log Muhabat ki Kahani me Mary Hain…
Jashn-e-Azadi Mubarak
____________________________________
Tum Ho Aik Zinda o Javaid Rawayat k Charagh
Tum Koi Sham ka Sooraj ho jo Dhal Jao gy…
14 August Mobarak Ho!
_____________________________________
Zalzalo Ki Na Dastaras Ho Kabhi
Ay Watan Teri Istakamat Tak
Hum Pe Guzrain Kayamtain Lekin
Tu Salamat Rahy Kayamat Tak. (Ameen)
_____________________________________
Mrty Hain Uthty Hain Jhukty Nahi
Ae Mery Watan Tery Ye Laal Bikty Nahi
______________________________________
Hum ney tou mit jana hai Ay
Arzy Watan Lekin Tom ko salamat rehna hai
Qayaamat ki Sehar hone tk.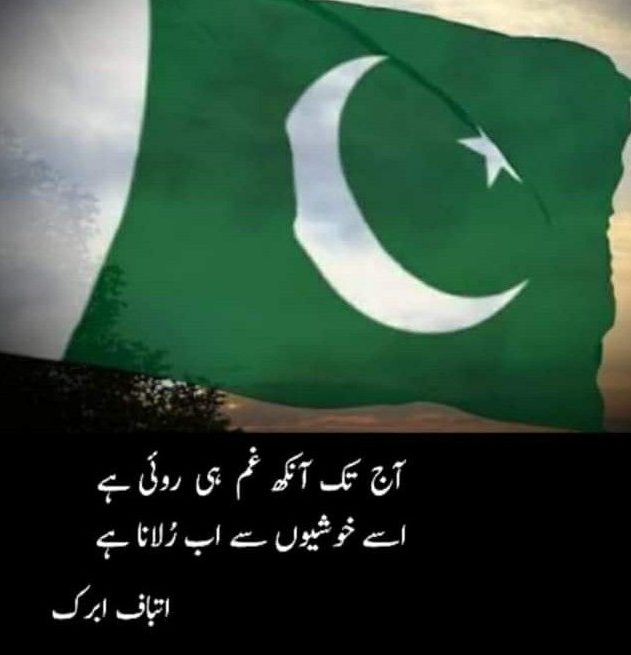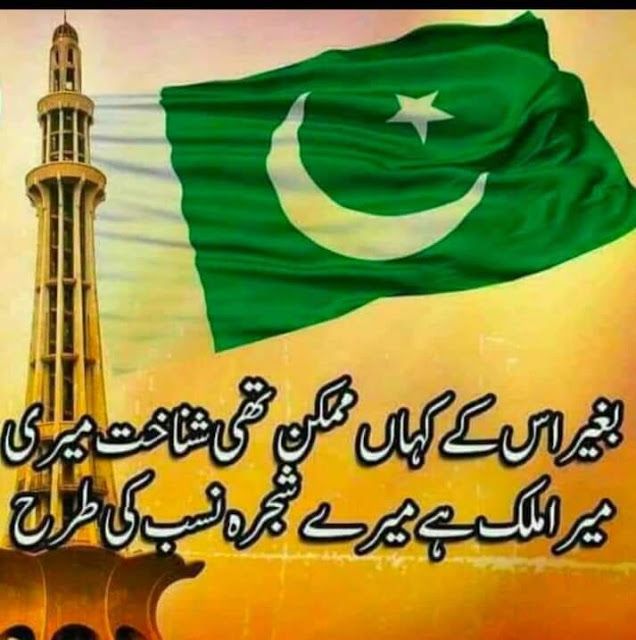 14 August Quotes In Urdu 2022:
Now I am congregating the latest collection of the 14th August quotes in Urdu 2022. Besides the 14 August messages, you can also share these on WhatsApp, Facebook, and or any of your contact lists. These are the latest and most informative collections which you can happily what in all free of cost.
I feel so proud to be a part of Pakistan
As it has given me so many fond memories
And Also a great friend like you.
Happy Independence day!
____________________________
Let's Celebrate Freedom by promoting
A Human rights culture in which
Respect, Dignity, and Equality
Become a code of living
This will be our role to
Live up to the dreams of 1947.
____________________________
The world never knows the real meaning of freedom,
It's our Pakistan who taught the world the true meaning of real freedom,
Be proud to be Pakistani,
_______________________________
They Join hands in Hands
Brave Pakistanis all
By uniting v stand
by dividing v fall
Jashne Azadi Mubarak
Allah Bless our country.
______________________________
14 August Sayings In Urdu 2022
Now, let's check out the important 14 August Sayings in Urdu 2022. After its independence, Pakistan got great appreciation from its neighbour countries. Most countries saw the struggle and hard work of Quaid-e-Azam and they admired it. Following are some sayings about Pakistan's Independence.
Quaid-e-Azam Muhammad Ali Jinnah said:
"Dunya me aisi koi taqat nahi jo Pakistan ka wajood khatam kar sake."
______________________________
"Agar hum is azeem mumlikat-e-Pakistan ko khush or khushhaal banana chahte hen to hume apni poori tawajjah logon bilkhasoos ghareeb tabqe ki falah-o-bahbood par markooz karni pare gi."
______________________________
On this day send these 14 August Poetry In Urdu Shayari SMS 2022 Quotes, Sayings to your friends to share this day. On this day there is a public holiday all over Pakistan. You can also 14 August Quotes for Whatsapp and Facebook from this website. Share your own words with us in the following comments.
Save