Most Student Loan Scheme in Pakistan 2021 NBP, MCB, UBL, ABL, HBL, Meezan Bank are truly provided just because of benefits of students community in Pakistan.Bank sector of Pakistan is one of the most strong and strengthens industry and department which has also started to work for the benefits of the people of all the ages and sectors. The loan policy of the bank has provided relief and aid to the people and helped them fulfill their dreams.The bank loans consist of loans for house building, car finance, student loan, and business initiative loan.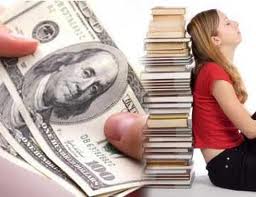 The Student Loan Scheme in Pakistan has helped the students to acquire their knowledge and to carry out their want of higher education which for majority of the students becomes unavoidable.
The student loan scheme has several clauses which are to met by the student before getting eligible for the loan and at the same tie there are various policies and liabilities at the end of the student which are to fulfilled after receiving the loan. These policies, restrictions and clauses stated below under the student loan scheme in Pakistan;
Student Loan Scheme in Pakistan 2021 Procedure
The banks are offering loans for graduation, post-graduation, M. Phil and PhD studies.
The candidates who are applying for the loan will be eligible for it if they are able to secure 70% marks in their last academic qualification.
Proper investigation conducted in which the candidate has to give evidences which will prove that he or she is financially poor and will be unable to carry the expenses under their upcoming education.
Once the loan being granted to the students, their first installation started from the immediate one year of their completion of education for which the loan being taken or even after one year of their job, the situation which will occur first will be considered.
The candidate must return back the loan within the tenure of 10 years after the dispatch of the loan.
No interest charged from the students on the loan which they will be acquiring from any of banks.
Banks For Student Loan Scheme in Pakistan
Following are the major banks of Pakistan which have stood strong and renowned in the issuing of student loan in Pakistan;
National Bank of Pakistan (NBP).
United Bank Limited (UBL).
Muslim Commercial Bank (MCB).
Allied Bank Limited (ABL).
Habib Bank Limited (HBL).
Meezan Bank Limited.
Dubai Islamic Bank Alfalah
Standard Chartered Bank
Above listed Banks provides Student Loan Scheme in Pakistan 2021 and these Banks providing many loan Scheme around the calendar. These Banks as listed here also contributing a lot in Education Sector of Pakistan by Such Loan Schemes.