Now people can check Suzuki Bolan Bank Alfalah Installments Plan from here in detail. Bank Alfalah is making it very easy to get your dream car through car finance. Bank Alfalah was founded in 21st June 1997 and is a private Bank in Pakistan. This Bank is owned by the Abu Dhabi group. This bank is providing commercial and related services to Pakistani citizens. Bank Alfalah is always offering car financing facility to its customers with which customers can get their dream come true. Now a day it is very difficult to buy a car due to their high market rates especially for middle-class families it is even more difficult. Bank Alfalah is offering Suzuki Bolan to its customers so that if they want to use it for business purpose or for personal purposes, they can use.
Suzuki Bolan Bank Alfalah Installments Plan
Suzuki Bolan is a mini passenger Vehicle and is available under the policy of Bank Alfalah on installments to the person who has a bank account in this bank. Here we are providing you the detailed description of Bank Alfalah installments plan for Suzuki Bolan. These details will contain features, benefits, documents required, eligibility and mark up rates. Here we are also providing you the facility of online application. For more details stay with us as we are serving with the most authentic and latest news and updates.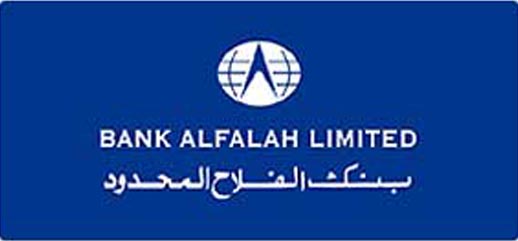 Bank Alfalah is making it very easy to get your dream car through Bank Alfalah Car Financing. Now you can get your favorite car according to your personalized and affordable installments plans. Bank Alfalah is offering a personalized system that will surely suit your needs. With car financing, Bank Alfalah is offering Affordable and on your choice financing options with suitable features to give you your favorite car.
Suzuki Bolan Bank Alfalah Instalment Loan Salient Features:
Chose a car of your choice. No matter if it's new, used or imported.
You have a option to chose your suitable monthly installment plan from tenure options. Tenure options are given up to 5 years.
Rates (fixed and variable) options are given to you to suit your budget.
Payment flexibility is offered according to your choice.
Insurance is also offered with special comprehensive rates.
Car replacement will not charge any termination charges.
Minimum documentation are required to apply.
Suzuki Bolan Bank Alfalah Required documents:
Candidates must provide following documents to the Bank on the time of application.
2 photographs of passport size.
Computerized National Identity card copy.
Bank statement of last 6 months.
Name, date of joining, designation and salary details along with salary certificate (English)
Signature verification from you Banker.
Suzuki Bolan Bank Alfalah Eligibility criteria:
Candidate must be a Pakistani National.
Candidate must be 21 to 65 years old.
Reasonable income source is also required from sources like Employment, Business or Co-borrower.
Mark up rates for Suzuki Bolan
Bank Alfalah is offering affordable and most suitable mark up rates. Bank Alfalah is offering tenures from 1 year to 4 years. For these tenures mark up rates are described here. According to the mark up rates policy of The Bank Alfalah limited 20.00% mark up rate is fixed for 1, 2, 3, 4 and 7 years tenures.