In term of beauty of women Hairs are the most important part body all the beauty of women depends upon hairs . Some of the women like long hairs and other like short. If the women is having short hairs, it doesn't suits on the personality of any women.  The one who is having most exceptional and beautiful hairs, all the eyes sets on her just because of her shinny and long hairs .There are lot of women having desire to get Dense and long hairs but they do not know the tips and ways for doing this. In this article we are giving Healthy Hair Tips in Urdu so that you can get to know the effective and beneficial tips for hairs to have Healthy and Dense hairs very fast. We found most of women searching for the best shampoos , oils, and products for their hair but nothing works until they are not fit internally.
Healthy Hair Tips in Urdu
I have never seen any women who do not love her hairs and not want to get healthy and shiny hairs . Because the 50% of attraction depends upon hairs, that is why women take good care of their hairs and do a lot of things to make them long and healthy .At any occasion or function, most of girls are talking about hair style. You can read Tips For Long Hair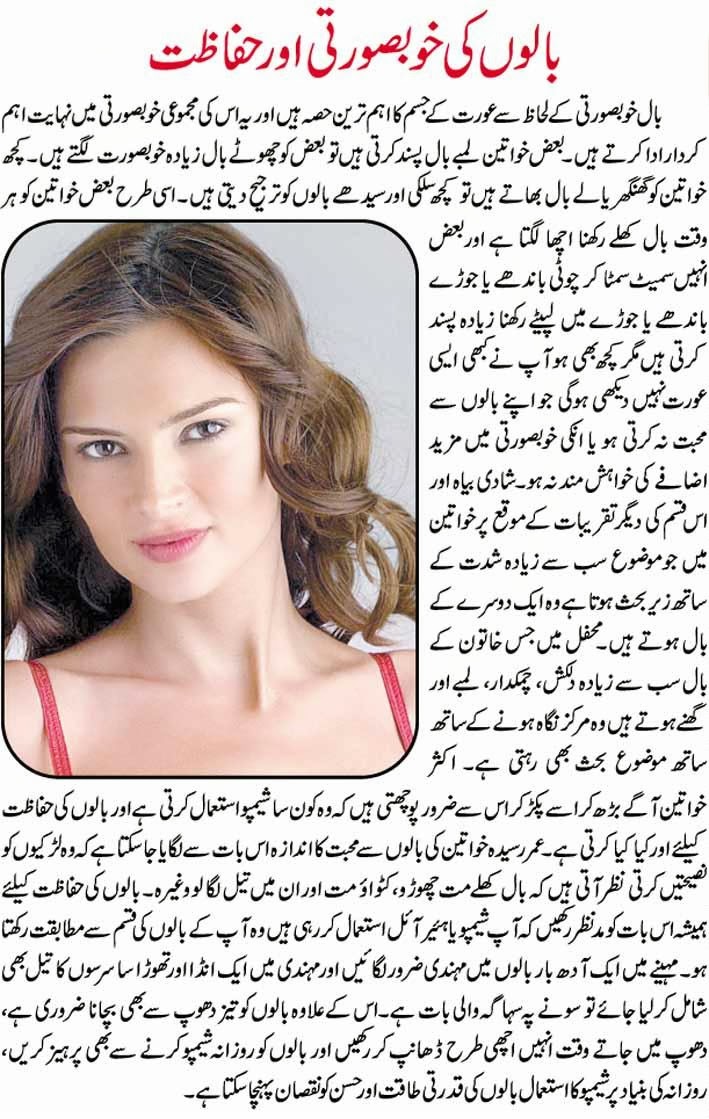 We will give you natural and home remedies to get natural and healthy hairs. We have also given healthy hair tips for damaged hair in Urdu . There are some important tips given in Urdu that can be very useful for getting strong and healthy hairs. The most important things, you must know "Is your Shampoo and Oil is according to your hair type? any shampoo which is not suiting on your hairs can harm them very badly. You must have to get a best and branded shampoo and apply Henna (Mehndi) one a month to get good result for your hairs. It is compulsory to save your hairs from Sunshine. So these are the some Basic Tips for Healthy Hairs that can bring a great change in your hairs Stay with this site to get more latest beauty and health tips.