International SMS rates of, Jazz, Zong, Ufone, Telenor all details are available in this page you can get relevant information with example and question-answer so do not miss all this and get all information through this page read it carefully. In Pakistan, technology sectors improve day by day and a lot of foreign investment involve in this sector one of the sectors that get day by day lot of achievements that is the telecom sector.
Telecom Is one of Pakistan's sectors that gets maximum revenue and gives the best service to people. a lot of companies working in this sector that mostly give the best service with a cheap calling are SMS rates with also value-added services. Now here we discuss International SMS packages of all Pakistani telecom companies.
International SMS Rates
A package of Internet SMS messages makes it easy to communicate with loved ones living abroad. In some cases, there is no balance in your phone to allow you to make a call, but at the same time, if you use the SMS facility while you are on the network, you may still be able to get help.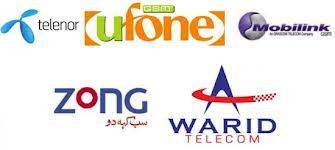 International Sms Rates Of Jazz :
Jazz provides two packages that are IR incoming SMS and the second one is SMS Roaming while you travel abroad. Here we discuss both packages. jazz international roamers have always found text messaging a fast and convenient way to keep in touch with their family and friends while traveling abroad.
Now to accommodate our postpaid subscribers as well, jazz is offering incoming SMS Free of Cost (FOC) without any subscription charges, providing them the convenience to stay connected using SMS. Jazz has yet again reached another milestone by proving to be a customer-oriented operator.
Free incoming SMS while roaming. Is this offer valid for jazz Prepaid Postpaid subscribers and This offer is already available for Prepaid subscribers and it is now being offered to our Postpaid subscribers as well? It is only for jazz subscribers, roaming abroad. if you want for further information please contact 321.
International SMS rooming:
You can send and receive SMS while traveling abroad jazz brings you even more excitement with Pakistan's first-ever Roaming SMS. jazz is proud to have launched 'SMS Roaming' for the first time in Pakistan, which facilitates you in staying in touch with your contacts and loved ones while you roam around the world. You can send & receive SMS while traveling abroad. Messages are sent instantly to your friends and family regardless of the day & time, just as they would be back home.
Subscription Method:
For Postpaid subscribers who already have a credit limit of Rs. 2000, no walk-in or call to helpline required
To activate SMS Roaming send "IRSMSON" to 129
Rs. 100 will be charged for activation each time
A security deposit of Rs. 2000 (refundable) will be required. In case you already have Rs. 1000 against your deposit, you will only need to deposit an additional Rs. 1000
Service will be activated only for two weeks: at the end of this period, service would be automatically deactivated
Only SMS facility will be available once the service is activated; voice calls facility has to be activated separately as per the terms & conditions of IR
Regular IR SMS rates will be applicable. Please refer to the international SMS rates in the IR tariff guide. Any updates to IR Tariffs will be applicable to SMS Roaming as well
Free incoming SMS while roaming is available at several destinations
To deactivate the service, sen "IRSMSOFF" to 129. (No charges for deactivation)
For further information kindly contact Customer Services @ 321.
Mobilink International Roaming:
Our prepaid and postpaid customers can travel to over 130 global destinations, now grouped in six distinct pricing zones having uniform SMS rates, and enjoy connecting with their loved ones with unparalleled convenience. Following are the main features of the new tariff plan:
Simple and easy-to-understand
Same SMS price for all destinations
Same price for all operators in a country
Only six pricing zones (compared to 300 tariff structures used earlier)
Only 11 distinct prices (compared to more than 20,000 prices used earlier)
Here we give you a three-link that provides you details information regarding Mobilink international Roaming.
International Roaming Tariff Guide
GPRS Roaming Tariff Sheet
Inflight Roaming Tariff sheet
Telenor International Sms Packages:
Enjoy Sending & Receiving text messages to & from your friends and family with Telenor's Short Messaging Service. It's a great way to keep in touch! The Short Messaging Service (SMS) is activated on your Telenor subscription automatically. In addition to over 100 International destinations where you can send SMS, you can now also receive text messages from your friends and family living abroad. The maximum length of one text message is limited to 160 alphanumeric characters. If your message exceeds 160 alphanumeric characters you will be charged for multiple text messages.
Details of SMS Package by Telenor:
All international/national incoming SMS Free of cost
All international outgoing SMS Rs. 5 + 19.5% (Sales Tax)
 International Sms Charges of Ufone:
Ufone always manages to come up with the absolute best offers for our valued customers. Keeping this tradition alive, Ufone introduces for the first time in Pakistan, an unmatched International SMS bundle offer. International SMS Bucket provides U with the lowest SMS rates to 23 destinations worldwide.
| | | | | |
| --- | --- | --- | --- | --- |
| SMS Count | Price | Validity | Activation | Deactivation |
| 100 | Rs 5.96 + Tax | 24 Hours | SMS "sub" to 6055 or dial *6055# | SMS "unsub" to 6054 |
Term and condition:
SMS Buckets do not include Premium SMS
Users can check the remaining SMS in the bucket by sending blank SMS on 606
International SMS Package will now automatically re-subscribe after 24 hrs, i.e. you will not have to re-subscribe the bucket through 6055 every day
Zong International Sms Packages:
Zong telecom company provides the fastest SMS service with cheap rates so you can enjoy with this service. you can send and receive SMS in a lot of countries like the USA, UK, UAE, etc. you can send SMS to your dad, mother or Friends so get this offer if you are a Zong user.
To send an international SMS, please follow the simple steps-
Write your message
Enter recipient's number as described below
(00)(Country Code)(Subscriber Number)
Send
Country Codes
Zong International Roaming Sms Packages:
Please note that certain international SMS may not be delivered to the International destination (Outgoing SMS) or delivered to ZONG customers from International destinations (incoming SMS) if:
The message box of the recipient's mobile phone is full
The recipient's mobile service operator does not support SMS service at any given time
The recipient's mobile phone number is invalid
The message is lost in the mobile operator's system due to an unknown reason
The recipient turns off the mobile phone
The foreign mobile service operator's short message system is out of order.
Zong International Roaming Activation Code:
It is now possible for Zong's prepaid customers to activate international roaming by simply dialing the international roaming code.
Roaming Activation Code: *1234#
This service is not a subscription-based service.