If you want to know Hyundai Generators Prices In Pakistan 2021 then on this website, we are going to share the latest prices of these generators in Pakistan. Hyundai Company is working in 193 countries including the USA, UK, UAE, South Asia, and Pakistan. In Pakistan, different city generator markets sell different generator company's products. Hyundai's popular product name is Petrol, gas and Diesel Generators, Water pump, Air compressors, and Garden Machinery.  In Pakistan those people who can purchase the generator and also afford Generator running expense they can purchase Hyundai generator because this is the best alternative to Electricity load shedding. The reason to buy these generators is their extremely low prices. At a low price, you will get the best quality generator from this company.
Hyundai Generators Prices In Pakistan 2021
Hyundai Generators are the best option if you are looking for the best generators in Pakistan. Summer is coming and in summer there is a huge load shedding in Pakistan. So before purchasing any Generator, please check Hyundai Generators Prices In Pakistan 2021 which are given in the below list.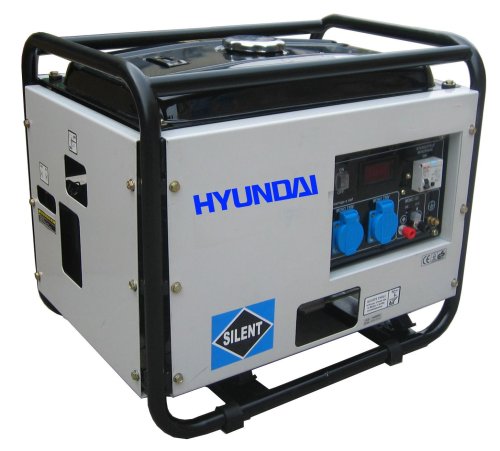 Hyundai Generators Prices 2021 in Pakistan:
On this website, we are sharing the Hyundai Generators Prices in Pakistan which has been announced by the company. So check the latest prices but the actual price and discounts will be available to your when you will personally visit the market.
Hyundai Generator HGS6250 5.5KW Price PKR 150,000
Hyundai Generator HGS3500 3.0KW Price PKR 76000
Hyundai Petrol Generator 2.2 kVA – HGS2500 Price PKR 6800
Hyundai Petrol Generator 6.5 kVA – HGS7250 Price PKR 160000
Hyundai Generators New Models without Price:
HHD1250 900W Running Power 1KW Manual Fuel Capacity 4.8L Weight 26KG
HG S2500 2KW Running Power 4 Stroke 15 Litter Capacity and Weight 45 KG
HG S3500 4 Stroke Heavy Duty Motor 50 KG Weight
HG S7250 Engine 15 HP 4 Stroke With 95KG
Hyundai Generators Dealers in Lahore:
Here are some dealers in Lahore given below. Check the complete list of dealers at www.hyundaipower.com.pk.
Afzal Electronics 13 KM Multan Thokar Niaz Baig Contact number 0322-6130101
Fareed Corporation 104- Macleod Road 91- Australia Chowk Contact number 041-37381438
D Lux Auto and Audio 99B III Hussain Chowk M.M Alam Road Contact Number 042-35772777
Hyundai Generators Dealers In Karachi:
Nisar Power Service LBS Purani Numaish Nizami Road Opp Blind School contact number 0345-2525855
Nisar Electrical Generating Engg Services LBS 49 Nizami Rad 0345-2525855
Global Services and Engineering Works Main Mosamiyat Chowk Shumali Complex Near Subhan Allah Hotel Karachi Pakistan contact number 0321-8720178
after Hyundai Generators Prices In Pakistan 2021 details if you want different generator companies price details through this website then must visit this website main home page because many generator companies model and price are available on this page.