Do you want to know the names of top bridal dress designers in Pakistan? Well if yes then don't forget to scroll down to check out the list of amazing designers of bridal wear. through this pag you can get top 10 dress designer name with short introduction that is based on professional life so get all these details and during dress selection keep in mind these designer name and brands name now get details brief through below side.
Top Bridal Dress Designers in Pakistan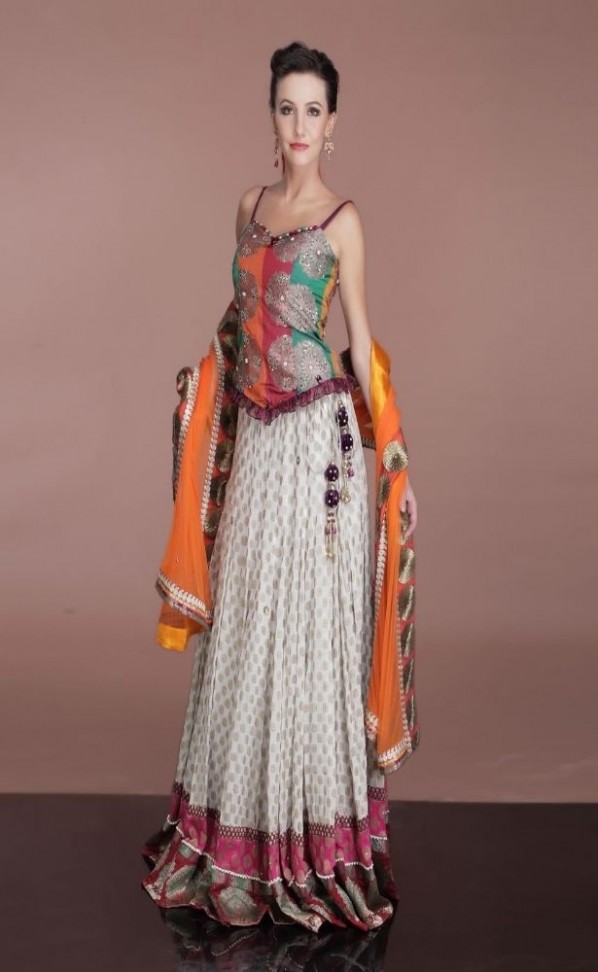 Famous and Top Bridal Dress Designers in Pakistan:
Hassan Sheheryar Yasin (HSY): Hassan Sheheryar Yasin is a talented fashion designer and choreographer. He participated in several international fashion shows with Pakistani platform. He unveiled his clothing label HSY in 2000 and since then the label HSY rocking the fashion designing world. HSY brand was ranked in top 6 South Asian brands. He has even introduced HSY jewellery brand.
Asim Jofa: Asim Jofa is known as being the famous certified jewellery designer of US. Asim Jofa is a sizzling fashion and pretbrand of Pakistan. Asim Jofa has been considered is one of the premium fashion designers of Pakistan.
Deepak Perwani: Deepak Perwani is one of the well-reputed and brilliant fashion designers of Pakistan. Deepak Perwani designed designer pret and luxury dresses. In addition Deepak Perwani has participated in several national and international fashion shows adding with Dubai Fashion Show, Zargali Premier and Lux Style Awards.
Fahad Hussayn: He is one of the top Pakistani fashion designers in the fashion family. Fahad Hussayn is a fashion and textile graduate for Beacon House National University and done his specialization inBridal Wear that is all the time enriched withb the contemporary motifs and Zari work.
B: In the female designers Maria B is always on the top spot. Maria has participated in several fashion shows and rocked the ramp in the middle of her uniquetrendy dress designs and modern patterns. She is a graduate from PFSD (Pakistan School of Fashion Designing) and started her dress brand in 1999.
Bunto Kazmi: Bunto Kazmi has been known as being one of the talented fashion designers of Pakistan. She is inspired from Mughal Empire fashion and the reflection of Mughal era that is all the time featured in her creative dress designs.
Zara Shahjahan: Zara Shahjahan is a fashion graduate from National College of Arts Lahore. She has done renowned work as inside theb fancy and formal attires. Her bridal dress line has siply taken away the heart beats in Pakistan.
Nomi Ansari: Nomi Ansari has participated in several big fashion events adding wityh Bridal Asia Kolkata, Dubai and Lux Style Awards. He is famous and outstanding to his exclusive work in party wear and pret dresses. Nomi Ansari is a graduate of Pakistan School of Fashion Design.
Umar Sayeed: Umar Sayeed is one of the demanding and best designers for the bridal wear. He adds his bridal wear with the traditional and cultural designs and styles.
Sana Hashwani and Safinaz Muneer (Sana Safinaz): In the last we have Sana Safinaz brand that is the joint collaboration ofSana Hashwani and Safinaz Muneer. It has been ranked in top most influential dress labels of Pakistan.
Well now it you want to make your wedding day special then don't forget to visit these designers fashion houses to find the magnificent bridal wear!