Are you sitting in abroad or anywhere in the world and want to contact in Lahore Pakistan? Or you want to send something like gift or document or letter to someone sitting in Lahore Pakistan? You are required the postal and zip code for doing this. Here I have arranged the Lahore postal code and zip code list of different areas. Most of the times you might be notice that when you make a call on other country's number without code the operator doesn't accept it and declare that the number you are dialing is incorrect or it is not in use of anyone. Whenever you listen such type of notifications then must check and verified your number again that either you have entered the postal and zip code with your number or not. In this website we are providing the postal codes of almost all the major cities of Pakistan. So keep on reading this post to get the details about Lahore postal code and zip code list of different areas.
Lahore Postal Code And Zip Code List Of Different Areas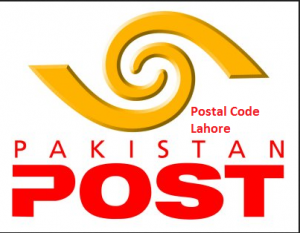 Here one thing which I would like to mention is that you must keep on mind that the postal code or Zip code are the same things or you can say as the same codes are used in both conditions. The difference is just countries such as in USA peoples use to say ZIP Code while in other countries the word postal code it used. Beside the Zip and postal code there is a country code which is same for all the cities of a country such as the country code of Pakistan is +92. Watch the following table which is about Lahore Postal code and Lahore Zip code.
| | |
| --- | --- |
|  Area or Town | Postal/Zip Code |
| Ismail Nagar | 54760 |
| Shahdara- Bagh | 54950 |
| Town Ship | 54770 |
| Awan Colony | 54780 |
| Baghbanpura | 54920 |
| Chah Miran | 54900 |
| Mughalpura | 54840 |
| Walton | 54750 |
| GPO | 54000 |
| Gulberg | 54660 |
| Cantt | 54810 |
| Lahore Punjab University new Campus | 54590 |
| Iqbal Town | 54570 |
| Model Town | 54700 |
| Ferozepure Road | 54600 |
| Multan Road | 54500 |
Also Get:
So these are the Lahore postal code and zip code list of different areas. you can write these postal or zip code in online fillings of form as well as when you are going to send something online or going to order online from Lahore Pakistan you will be required these codes. If someone writes wrong postal or zip code of Lahore he will be considered as the wrong entry.