What is Scope of Electrical Engineering in Pakistan and answer lie in it. Electrical engineering is one of the most preferred educations in Pakistan. There are so many educational options in the engineering sectors but the highest merit which is being set by the universities and the engineering council of Pakistan is of Electrical Engineering. Such a high merit and such dedication of students to get involved in this education should have a very firm and attractive reason behind it and that reason is that the scope of electrical engineering is one of the brightest and most charming scopes in the Country and even abroad. Electrical engineers are very much needed in the manufacturing firms in the country. There are so many firms and industries which include auto mobile, home appliances, electronics and even in the media and broadcasting. This is because setting and designing the circuits of the process is one of the most basic and the most significant process of any organization wand which is being done by the Electrical engineer.
Scope of Electrical Engineering in Pakistan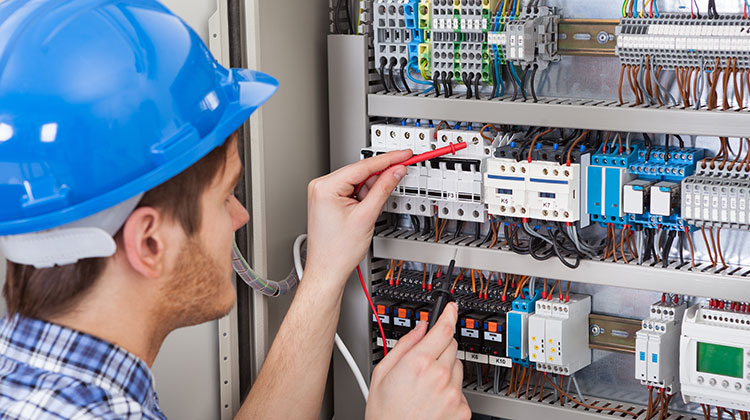 The very basic scope and objective of the electrical engineer is to accommodate the areas of electricity which should involve its manufacturing process, its distribution planning and the most significant and technical part is the transmission of the electricity. As every source which starts from domestic which includes the houses and residential areas and moving towards the commercial and the industrial areas we are need of these electrical processes to be carried down and for that we are in need of an electrical engineer.
There are so many various employers which are ready to acquire the electrical engineers from the hand to hand. And it is being observed that electrical engineers are being employed by the respective organizations even their education is not completed this demonstrated the immense worth of the electrical engineer. These employers might be from the computer-technology corporations, telecom industries and even the chemical industries. Electrical engineers can be employed and can develop and grow their career in the following respective organizations of Pakistan.
Electrical equipment and systems manufacturing companies
Power generation and transmission
Railways
IT industry
Health care equipment manufacturing industry
Public sector industries like petroleum, steel and chemical industry, Research and design.
So acquiring such immense significane really defines the worth and the scope of being an Electrical engineer in Pakistan. Although in the regime of economic downfall, recession, downsizing and even unemployment; being an electrical engineer can bypass all these hurdles and obstacles and can create the ultimate history of being one of the most successful profession in Pakistan.