What is the scope of electrical engineering in Pakistan? The answer lies in it. Electrical engineering is one of the most preferred educations in Pakistan. There are so many educational options in the engineering sector, but the highest merit which is being set by the universities and the engineering council of Pakistan is in electrical engineering. Such a high standard and such a dedication of students to get involved in this education should have a very firm and attractive reason behind it, and that reason is that the scope of electrical engineering is one of the brightest and most charming scopes in the country and even abroad. Electrical engineers are very much needed in the manufacturing firms in the country.
Scope of Electrical Engineering in Pakistan
There are so many firms and industries, which include autos, mobile homes, home appliances, electronics, and even the media and broadcasting. This is because the setting and designing of the circuits of the process are one of the most basic and most significant processes in any organization, which is being done by the electrical engineer.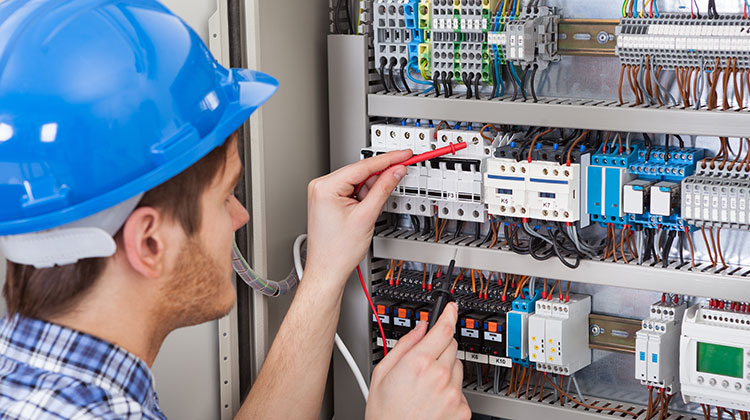 Electrical Engineering Scope And Salary In Pakistan:
The very basic scope and objective of the electrical engineer are to accommodate the areas of electricity which should involve its manufacturing process, its distribution planning, and the most significant and technical part is the transmission of the electricity.
As every source which starts from domestic which includes the houses and residential areas and moving towards the commercial and the industrial areas we are need of these electrical processes to be carried down and for that, we are in need of an electrical engineer.
Electrical Engineering Salary In Pakistan:
The scope of Electrical Engineering in Pakistan is in demand. In Pakistan, there are many universities that provide degrees in electrical engineering at the level of BSc and master's degrees. Because there are many opportunities in Pakistan to work as an electrical engineer and earn a good salary.
| | |
| --- | --- |
| Salary of electrical engineers | starting from 30,000 to 50,000 per month |
| Salary of electrical as Experience Base | 5 to 7 Years along Bachelor's Degree is 90,000/-. |
| MM Electrical Engineer | 85,000 PKR |
| NTDC Electrical Engineer | 30,000 PKR |
| Albario Electrical Engineer | 32,500 PKR |
Electrical Engineering Job In Pakistan:
There are so many various employers which are ready to acquire electrical engineers from the hand to hand. And it is being observed that electrical engineers are being employed by their respective organizations even though their education is not completed this demonstrated the immense worth of the electrical engineer.
These employers might be from the computer-technology corporations, telecom industries, and even the chemical industries. Electrical engineers can be employed and can develop and grow their careers in the following respective organizations in Pakistan.Scope of Electrical Engineering in Pakistan in the different job markets.
Job Market For Electrical Engineers:
Electrical equipment and systems manufacturing companies

Power generation and transmission

Automotive industry

Railways

Materials and metals industry

IT industry

Health care equipment manufacturing industry

Electronics industry

Public sector industries like petroleum, steel and chemical industry, Research and design.

Telecom Companies

Construction industry

Defense industry

Marine industry

Electrical engineering electronics
Electrical Engineering Eligibility Criteria:
The scope of Electrical Engineering in Pakistan is so high. In Pakistan, there are some specific electrical engineering eligibility criteria. That is, the students who want to choose the field of electrical engineering must have an FSC pre-engineering qualification. In Pakistan, universities follow the eligibility criteria
You must achieve a minimum grade of 60% in your SSC (Matric) or equivalent examination.
At least two years of study for HSSC or an equivalent qualification.
The Pre-Engineering exam has a minimum score of 60%.
Electrical Engineering Universities In Pakistan:
In Pakistan, these universities are well recognized for their different courses, especially Electrical Engineering and now here we tell you the list of most desirable electrical engineering universities in Pakistan.
Air University, Islamabad

Bahria University, Islamabad (Main Campus)

The University Lahore Faculty of Engineering

NUST, Islamabad

Lahore University of Management Sciences, Lahore

UET Lahore

UCP Lahore

Faculty of Engineering, Lahore Leads University

The Superior College, Lahore
So acquiring such immense significance really defines the worth and the scope of being Scope of Electrical Engineering in Pakistan Although in the regime of economic downfall, recession, downsizing, and even unemployment; being an electrical engineer can bypass all these hurdles and obstacles and can create the ultimate history of being one of the most successful professions in Pakistan.