you can check here Mehnat Ki Azmat Essay In Urdu language. Lawful earning is also worship. When a person has no more than his needs then he would not spend on serving humanities, like Zakat, charity, sacrifice, and social works. He would not able to help the poor, orphan, widow, pilgrims, neighbors, family, and siblings.  This all depends on wealth and wealth can be earned through hard work and struggle. One who works hard, Allah blesses him with rewards. Hard Working has a great glory at Allah so that is why today my topic is about "Mehnat ki Azmat essay in Urdu". Hard work has great beatitude because hard work makes humans superior to others and a good life can be earned through hard work. From the day first whatever human has earned has the great contribution of hard work. With this, human has solved their problems. With hard work, human has produced the material of their need. Human has done new invention by working hard day and night.
Mehnat Ki Azmat Essay In Urdu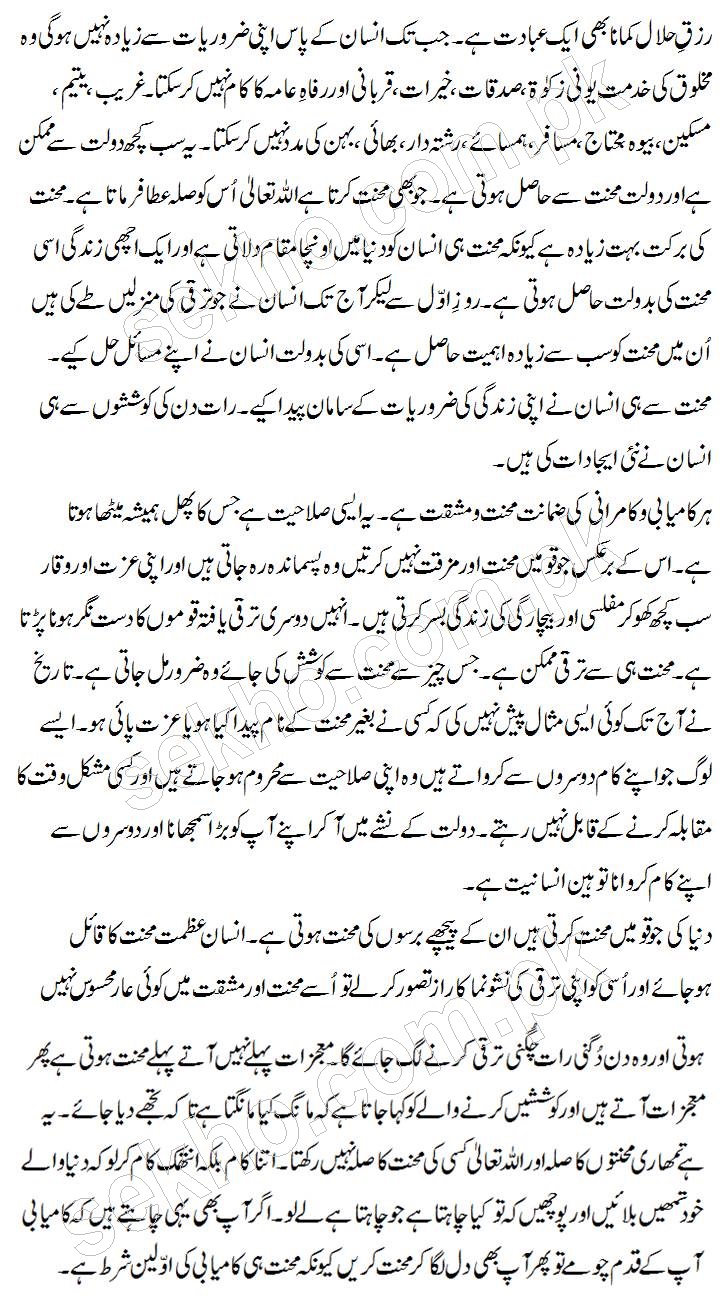 So this is mehnat ki azmat essay in Urdu. Travail and struggle are the bails of every success. This is an ability that has great benefits. Opposite to this, those nations that don't work hard become underdeveloped and live in poverty instead of pride and honor. They have to become inferior to other successful nations and countries. Hard-working is the key to progress. Everything is achievable with hard work and struggle. In history, there is not a single example that shows that one becomes successful without hard work. All those people who depend on others lost their abilities and can't face the difficulties of their harsh times. In the pride of wealth, taking work done by one from others is disrespect to human beings.
Those nations of the world who succeeded have many striving years behind. If humans become aware of the glory of hard work and consider hard work as the key to success, they face no hesitation in the working ward. He will become successful by leaps and bounds. Miracle doesn't happen until work hard. The first one has to work hard then a miracle happens and then asked to him that tells what you want he will be served. This is the reward of your hard work and Allah never keeps reward of someone's hard work. Work hard until the world calls you and asks what you want, take it. If you also want that you will become progress and success then you have to work hard because hard work has glory and this was our topic today Mehnat Ki Azmat Essay in Urdu.