Careem is an online transportation company in Pakistan which has its head office in Dubai. It operates in more than 14 countries and 100 cities including Peshawar. Careem Peshawar Office Contact Number is available on this website for those who want to become captain and want to visit their nearest Careem center. The company was launched in 2012 and started operating in Middle East, North Africa, South Africa and different regions. Peshawar is also one of the biggest cities of Pakistan and careem has also started operating in this city. It is new in this city and looking for self motivated captains who want to work with this company and want to earn money on the daily and weekly basis. Careem Peshawar Office Address along with Map location is given on this website so that everyone who wants to visit their nearest careem office can get help through this website.
Careem Peshawar Office Contact Number, Address, Location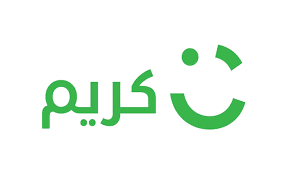 Careem Peshawar Office Address:
In Peshawar there are two Careem offices are currently being operating, one is near Niaz Plaza Board Bazar while other is in basecamp. Complete address of these offices is given below.
Careem Peshawar Office Address:
1st Floor Niaz Plaza, Near Board, Main University Road, Peshawar
Careem Office Address:
Basecamp Canal Town Peshawar Khyber Pakhtunkhwa Pakistan
Careem Peshawar Office Contact Number:
(091) 111-227-336
Careem Peshawar Office Location:
While searching Careem Peshawar office location you have to search Niaz Plaza near Board Market Main University Road Peshawar. Careem offices will remain open from 9 am to 5 pm and a person can visit these offices during these hours.
Careem Peshawar Office Contact Number, Address, Location detail is given here. So if you also want to visit careem office in Peshawar than you can check Careem Office Address with map location from this website. You can also check the Careem office phone number and can call on that number before visiting your careem office.