Do you know that which are the top MBA universities of Pakistan? MBA holds the great sum of significance in the students. MBA stands for Masters in Business Administration. Students undertake with the masters degree in various categories adding with fashion designing, mass communication, economics, finance and many other subjects as well. But in all masters degree of business administration is one of the best ways to make your furture brighter and prosperous.
How To Apply for MBA in Pakistan?
                                        The students apply for the MBA after they are done with the bachelor's degree. If the students are applying for MBA after 4 years of bachelor then he or she should have the maximum CGPA of 2nd division. The students who have underwent with the two years of bachelor degree can even apply for the MBA but there are very few universities who take the students of two years of bachelor.
Top MBA Universities In Pakistan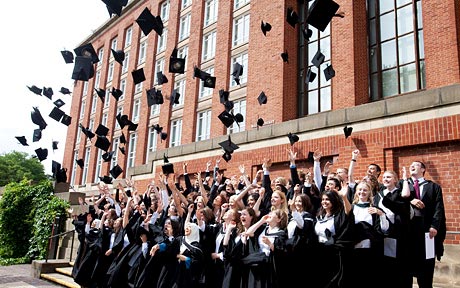 University of Agriculture in Faisalabad
NWFP University of Agriculture in Peshawar
Mohammad Ali Jinnah University in Islamabad
Lahore University of Management Sciences in Lahore
Institute of Business Administration in Karachi
Bahauddin Zakraiya University in Multan
Zulfiqar Shaheed Institute of Sciences and Technology in Islamabad and Karachi
Iqra University in Islamabad
Institute of Business Management in Karachi
CECOS in Peshawar
Lahore College for Women University in Lahore
University of Azad Jammu Kashmir in Muzzafrabad
National University of Sciences and Technology in Rawalpindi
Quaid e Azam University in Islamabad
International Islamic University in Islamabad
University of Peshawar in Peshawar
Government College University of Lahore in Lahore
Gomal University in Dera Ghazi Khan
Isra University in Hyderabad
University of Balochistan in Balochistan
Hazara University in Mansehra
Fatima Jinnah Women University in Karachi
Bahria University in Islamabad
Superior University in Lahore
COMSATS in Lahore
Each single university mentioned in the list has been ranked up on the terms of their educational services and criteria of education system. All of these universities are best of the best known universities in the Pakistan. Getting education in these universities is the dream of each single student. So this was we have ended up with the list of some of the top MBA universities in Pakistan. If you are planning out to take education in Pakistan then don't forget to apply in these universities.