If you want to look attractive and beautiful then must read further details that are base on Eyes Care Tips in Urdu. Eyes are the most important but sensitive part of the face. They need more care then rest of the face as the skin around them is thinner than the other facial skin. Everyone should do eyes care more than normal. According to research after 45 year age eyes problem is the attack on human eyes so if you are above then 40 years then must adopt different eye care tips. There are some eyes exercises which increase the blood flow toward eyes. Asides this, there are also some creams available in the Market which are specially prepared for eye care. American Academy of Ophthalmology AAO is giving different eye care research base tips that are available on given below.
Eyes Care Tips In Urdu
In the following side, we are going to share Eyes Care Tips In Urdu for women and men. Both genders should equally take care of their eyes. Eyes need more attention then the other facial parts. So if you want to check eyes care exercises or tips then you are at the right website.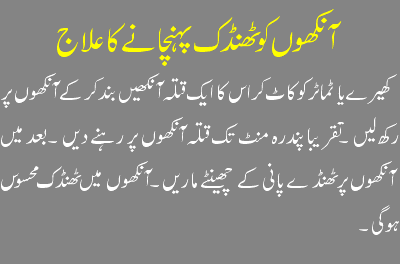 Eyes Care Tips:
Here are some Eyes care Tips which are for both male and females. So check these tips to do better care of your eyes.
if your eyes feeling any health issue then protect your eyes against sunlit so use sunlight googals.
Control blood pressure because blood pressure is the effect on eyes
moring walk and different exercise is rest for eye care
early in the moring see sky through this activity your eye vision will improve
UV lights is harmful for eyes so protect your eyes through UV lights.
Balanced and healthy food always giving extra protection for your eyes.
After two years must check your eyes
smoking is very dangars for eyes so do not smoke
safety glasses is best product for you during computer using and TV watching time
now in below side Eyes Care Tips In Urdu is available for all readers.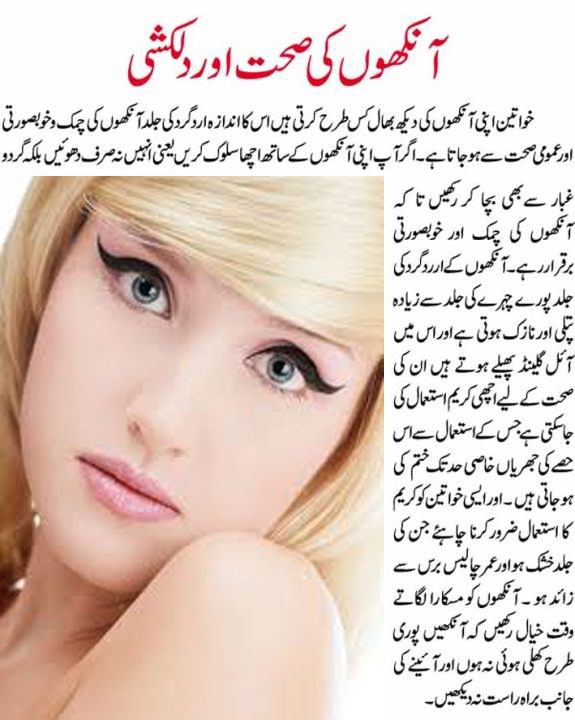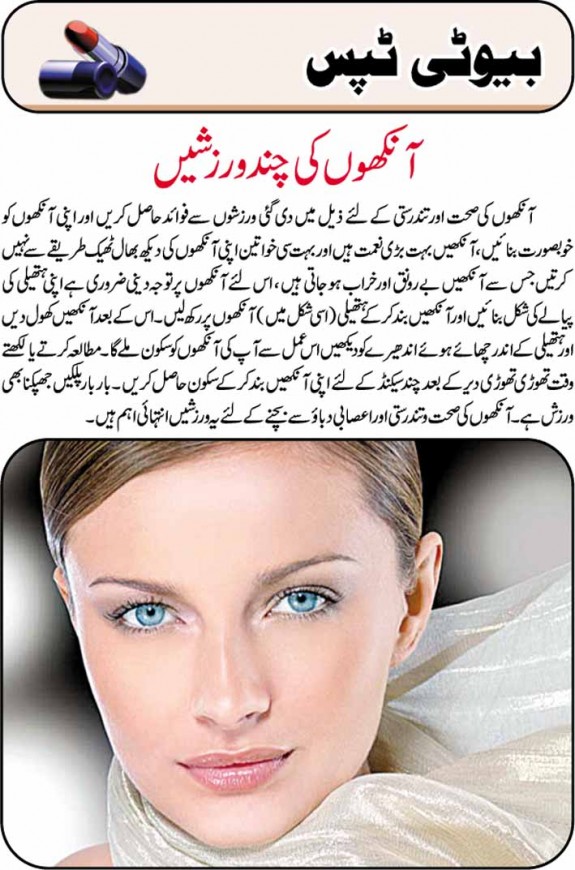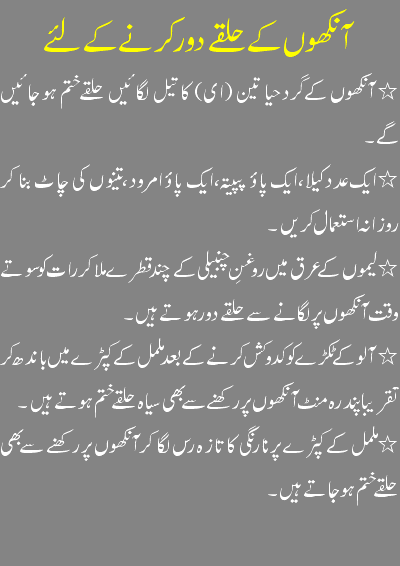 after Eyes Care Tips In Urdu if you want to get different beauty tips then visit this website main home page. Here we are sharing the basic tips that you can do at your home without going to anywhere.