Allama iqbal Open University AIOU spring admission 2017 form online are available on this page you can get all information through this page. If you want to get admission in Allama iqbal open university then remember application submission last date is March 2017. If you want to get admission in Metric level then you can sent admission from with 100 rupees. And if you get admission in B.A then you send application from with 200 rupees and if you want get admission in post graduation then you send admission from with 500 rupees. Beside this there are lot of other admission requirements which you have to full fill according to the instructions written in the backside of the admission form. AIOU open spring admissions every year in the month of February to March. Exact date and initial requirements and eligibility are also written in the advertisemetn fo the admissionf ormthat will be released in the month of February. So have a look below to get that all information.
Allama iqbal Open University AIOU Spring Admission 2017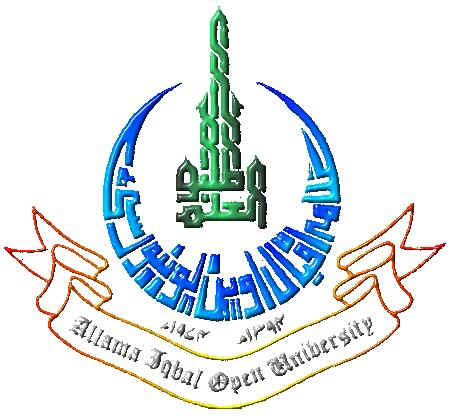 Allama iqbal  open university AIOU spring admission 2017 admission based on merit bases. Admission open in following programs that given below.
MSC and PGD in Mass communication
Deloma  or MA(TEFL) in English language
MSC socialalogy
MA and PGD education planning and management (IPM)
MA and Mad special education
BS micro biology
MSC or BS chemistry
MSC Matchmatics
MSC physicics
COL MBA or MPA
If you want get admission in this department or any program then you can send admission form with fee in given address and you can get admission when you stand on merit criteria.
Last date of submission Admission from:             ————–
Admission Test date announced on:                      ————
Admission test date:                                                      ———
Merit list display on website:                                    ————
last date for fee submission:                                      ————-
with late fee submission date:                                  ————
The University has introduced a wide range of undergraduate, graduate, Master's, M.Phil. and Doctoral programs. The University also offers basic functional courses for illiterates and semi-literates . These programs have given distinction to the University in relation to other educational institutions of Pakistan as it caters to the needs of all age groups and levels of education. A summary of the Existing Programs are as follows:
Programmes:
Ph.D Programmes
M. Phil Programmes
Master's Programmes
B.Ed Programme
Bachelor Programmes
Higher Secondary School Certificate (Intermediate)
Secondary School Certificate (Matric)
Post Graduate Diploma (PGD)
Diploma in Education
Primary Teaching Certificate (PTC)
CT, ATTC, French Online
here we give for Applicant if you want Confirm your admission at "Admission Confirmation" link that are given below. If Admission is not found then check "Objectionable Forms" if there is any objection at your admission form if no information is found at both links then download application form.
1.            Admission Confirmation
2.             Objectionable Admission Forms
3.             

Download Application Form
4.             Books Inquiry (Check your books status)
5.             Undelivered Books of Autumn 2017 Semester
Allama Iqbal Open University (AIOU) is the first Open University in Asia. AIOU is a unique institution in Pakistan because of its philosophy, system, approach, functions and overall structure. The University with its main campus at Islamabad and huge network of regional centers spread all over the country is serving its clientele all over Pakistan and in the Middle East. AIOU is a Distance Education institution, which provides multi disciplinary education from basic to doctoral level programs. This is the one of the best university that fee structure is so friendly of all students and also for those who not afford fee. So get all information about all Pakistani universities.