Here I am telling you the complte process about how to Zong Sim convert to Telenor, Ufone, Warid, Mobilink. If you are a Zong customer but now you have changed your mind-set and want to change yoru network. If you want to change your network but you don't want to change your number then here this post is providing you this method. Most of the time, many among of us are using a number that they have not decided before but after using this network we realize that we are not on a perfect network and we shold shuffle this mobile cellular network to another network that is better in signal coverage as well as in providing the cheap and the most economical packages. So keeping under the view we have managed this page where you will get a perfect method of chaning Zong sim to another network. So keep on reading this post that is about Zong sim convert to telenor , Ufone, Warid, Mobilnk.
Zong Sim Convert To Telenor, Ufone, Warid, Mobilink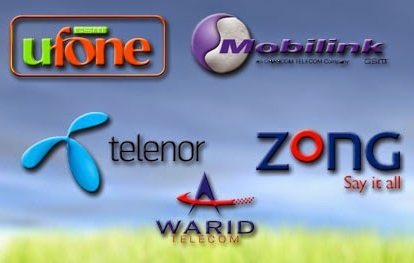 Zong Sim Convert Other Network Through Online
In case you want to convert your number online while sitting at home you have to follow the following process as written in the steps
Open write new SMS in your mobile box
Type MNP and sent it to the 667 and then reply with your CNIC number
You will have to forward this message to 76345(for Telenor)/ 76333(for Ufone)/ 76300(for Mobilink)/ 76321(for warid)
After this you will get a phone call from the company representative for the confirmation
Zong Sim Convert Other Network Through Franchise
If you want to convert Zong number to any other network, then you have to visit your nearest Franchise/ customer care center of that network on which you want to convert your number. Bring your Original CNIC and a photocopy on which your current number is registered by the PTA. Company representative will ask you some important questions like your name, the number you want to convert and the CNIC number as well as some other query. After that you will be require for four working days and you have to pay Rs. 60 for the new sim. Your new number will be charged with Rs. 50/- balance already. Remember you must not come at the Zong franchise for the converting your number because they are not able to convert a number from Zong to another number
So this is all the method about Zong sim converts to Telenor, Ufone, Warid, Mobilink. I have discussed two methods for converting Zong number to other networks without any charges or changing your number.