The government of Pakistan Ministry of Religious Affairs (MORA) is going to announce Hajj 2021 Application Form In Pakistan Last Date. This year the authorities have made some betterment changes for the ease of pilgrims by providing online Hajj Applications. Asides this, from your home to Haji Camp to Makkah Madeena and return journey, special Hajj teams will provide all the guidance to each and every pilgrim. Hajj is an Islamic obligation on Muslims. If we have status to perform hajj then we must perform hajj once in our life. Islam is base on five basic pillars that is Shahadah, Salat, Zakat swam and Hajj. According to Quran if a Muslim is physically and financially fit and capable then it is compulsory to perform Hajj. But those who don't have enough money to perform this obligation they should avail this opportunity through Government Hajj Scheme 2021. So Download hajj 2021 application form and submit it before the last date.
Hajj 2021 Application Form In Pakistan Last Date
Hajj 2021 Application form in Pakistan is going to be announced by Mora. All the Pilgrims will able to download these application forms in order to be selected under the government Hajj Scheme 2021. So apply as soon as possible because if you will fail to submit the application before the last date then you will not able to perform Hajj this year.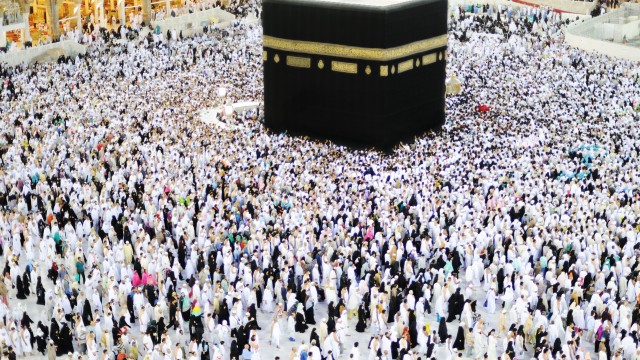 Hajj Policy 2021:
Hajj Policy 2021 has announced by Ministry of Religious Affairs according to which this year some additions are made in charges which you can read in the below. Besides that the date schedule is necessary for all to follow for submitting the application form and balloting. You are also advised to read the following Hajj policy 2021 in Urdu for Pakistani pilgrims where you can get the persons to allowed, weight to carry with you and to bring back along you such as your luggage and Zamzam water.
Hajj 2021 Package:
In 2021, Rs. 179210 + 5000 is allocated for Pakistani pilgrims under government Hajj scheme. The total charges for Hajj 2021 package according to the new Hajj policy 2021 will as under
charges for Northern Areas Including Islamabad, Lahore, Peshawar, Sialkot, Faisalabad, Multan, and Rahim Yar Khan is Rs. 436, 975
charges for Southern Areas including Karachi, Quetta, and Sukkur is Rs. 426, 975
Qurbani charges are option which are Rs. 19451
Hajj Dues For Infant who are born after 15 09 2017 Will be Rs. 12910
Hajj 2021 Application Form In Pakistan Will Be Available Online From 25 February 2021 and You have submit complete form till the lats date Wednesday 6 March 2021 at the following banks list.
Hajj 2021 Application Form In Pakistan Banks:
Habib Bank Ltd
United Bank Ltd
National bank of Pakistan
Zarai Taraqiati Bank Ltd
Muslim commercial bank Ltd
First women bank
Bank of Punjab
Allied bank
Faysal bank
Habib metropolitan bank
Bank AL-Falah
Sindh bank
JS bank Ltd
So the online Hajj 2021 application form in Pakistan will be available on this page sooner. But still, you are informed that the MORA official website will be updating the application form or it is also available in the banks approved for hajj scheme 2021. You must have to visit the more website in order to stay update.