Just get your tickets now and rush to Fiesta water park. Summers are already at its peak and to face this scorching heat of run, visiting this water park is the best option for you. Here you are going to get all needed details and Fiesta Water Park Ticket Price 2021 info on this reviewed water park site. Most importantly, this water park is sprawled and spread over 55 acres of land. It carries the most enjoyable seating options at its end. This water park is surrounded with captivating environs. If you are a nature lover, then this is an ideal recreational spot for you. No doubt, this is an ultimate destination for this summer time. The best part is that this park is covered the cleanest blue waters and cool breeze. We guarantee you that you are going to shiver with cold the minute you jump in the pools of Fiesta water park. All in all, this is a hi-tech water park. It is all action packed and marked as a thrilling entertaining spot for you.
Fiesta Water Park Ticket Price 2021
This park is known for offering the best of all plans, packages and ticket rates. They charge Rs 1200 on per person basis. If your child is up to 1 year of age, then he or she can enter free. You can visit this water park from 10:30 am till 5:30 pm.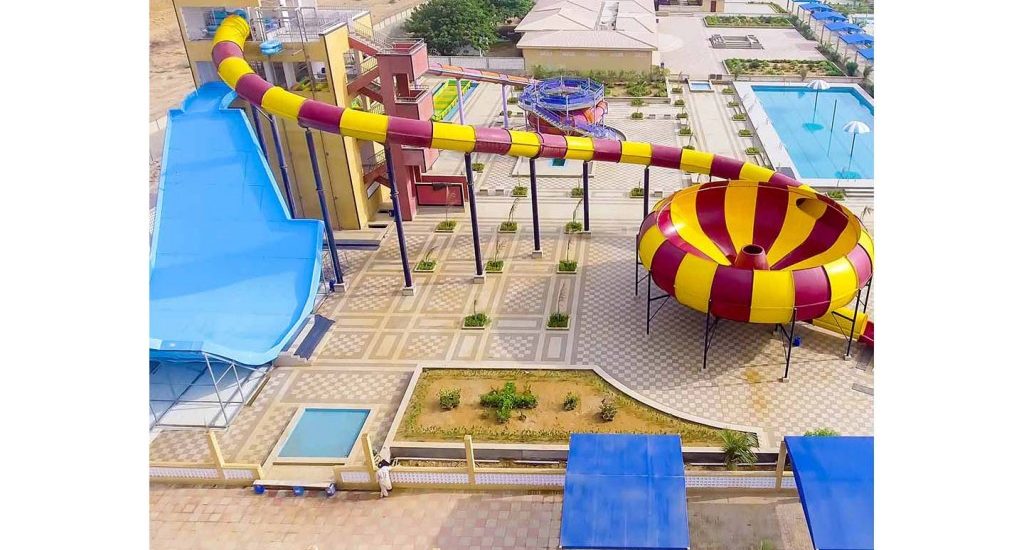 Packages and discounts offered to schools in Fiesta water park Ticket Price

If any school can arrange more than 50 students, then special and exclusive discounts will be offered to that school. Furthermore, it is just on advance bookings that these school discounts are offered.
For entry, it is mandatory and compulsory for school students to come in their proper school uniform. If they come without uniform, then no discounts and special rates will be offered to them.
In addition, school trips are not allowed during vacations and also on Sundays. In the same way, school trips cannot be accommodated during public holidays.
Popularity of Fiesta water park Karachi

The popularity of this water park is getting higher day by day. It has exclusive adult rides in it. Here you can relax and enjoy yourself. These slides are encompassed with meter high waves. It is right there in the wave pool that you will have your best time. If you are a thrill seeker, then visiting this water park is must and compulsory for you. You can even try out their aqua loop rides. These rides are included with the incredible free falls as well as cyclone. In addition, upon trying out their Rainbow, Rim Jim rides and Raft and Spiral rides, you will get an ideal surfing experience. For kids, safe and secure rides are there. There is a separate Ladies and Kids Pool. On that site, you can spot mini titanic and aqua playing area.Fiesta Water Park Ticket Price 2021 are not too much high according to their services.
Hence, this water park caters and targets all age groups. Age bracket people of 2 years to 60 years can come, relax and enjoy over here.