Looking for Suzuki Cultus Euro 2 2016 Price in Pakistan then there is no need to go anywhere else as we all know that Pakistan Suzuki Motor Company is actually the subsidiary of the Japanese automaker car company. We have seen that it is this Pak Suzuki which has so far been the largest and highest largest assembler of the cars in Pakistan. It was founded in 1982 and it is the joint venture of the government of Pakistan and between the Suzuki Motor company Japan. We know that Suzuki is a family car, it is quite famous because of its brilliant performance all the time. We have seen that this Pakistan Suzuki Motor Company has sold over 50 million units. Their cars have always been accepted worldwide. So, if you want to have the complete details and facts, pricing and specs and features detailing about the Suzuki Cultus Euro 2 2016 then here we will let you know all that! Just read this post and then make your mind that whether this Suzuki Cultus Euro 2 2016 is suitable for you and your family or not!
Suzuki Cultus Euro 2 2016 Price in Pakistan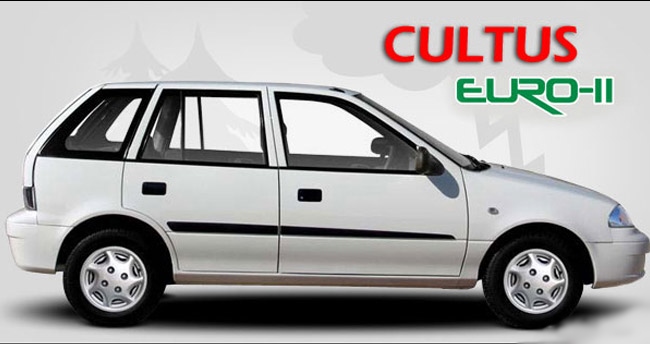 Suzuki Cultus EURO II 2016 Price in Pakistan = PKR. 1,094,000/.
It is Apt For Covering Long Distances:
This Suzuki Cultus Euro 2 has leg room, it can well cover all the long distances. Because of its tinted headlights and also elevating kind of bumpers, it has managed to get the stylish looks. It has four cylinders engine so you can say that it can make the replacement of the 997 cc car. This Suzuki Cultus Euro 2 has euro 2 technology inducted in it that makes it the fuel efficient cars. So, these are the major features like fuel consumption and also euro 2 technology induction that has been making this low cost car the most suitable one for all of us. Even if you have to travel the longest of journies, even if you want to go on the longest drives then this affordable car should be opted.
It Gives You Stability:
 This car is much stable, its wheels are made of alloy, it can give you the enhanced torque facility. Its trasnmission system is manual, it has five levels of speed and its gearing system is also far effective and best as compared to the previous models. It is this low cost car that can give you much smoothness and stability while you are travelling, even for the beginner, you can well learn the driving on this car.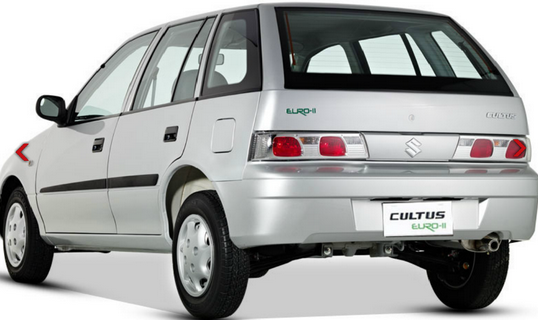 Colors Available In Suzuki Cultus Euro 2 2016:
It is available in the colors of metallic silver, pearl white and also in the colors of black red ribbon, icy blue, also in the shade of graphite grey and in Indica colors. We can say that you will be having atleast total of the 6 shades in this Suzuki Cultus Euro 2. Very few of the car models are there that can give you that much of the color options, but in this model, you will be having total of the 6 colors, you can select any one of them!
Engine Details:
It has the engine of 997cc. Its transmission is manual and fuelling type is petrol. Its fuel system is Euro II and it has the fuel tank capacity of 40 L. This fuelling capacity is the maximum and you will not face the difficulty while you are on the drive because this model will consume less petrol too.
Measurements Of Suzuki Cultus Euro 2 2016:
It has the overall length of 3845 mm, it has the Overall Width of 1590 mm, it has the Overall Height (mm) 1380, it has the Kerb Weight (kg)  650, it has the Mileage Overall (km/ liter) of 22km/1L. By looking at these measurements of this model, we can say that it is a spacious car and it is best and suitable option for the families too.
Other Specs:
It has the seating Capacity of 5 persons, it has total 4 doors, its wheel type is steel, its wheel size is 13 inches, its rear brakes are drum. So, yes atleast 5 persons can sit in this car, if you have this much number of family members then try to get this durable car as soon as possible.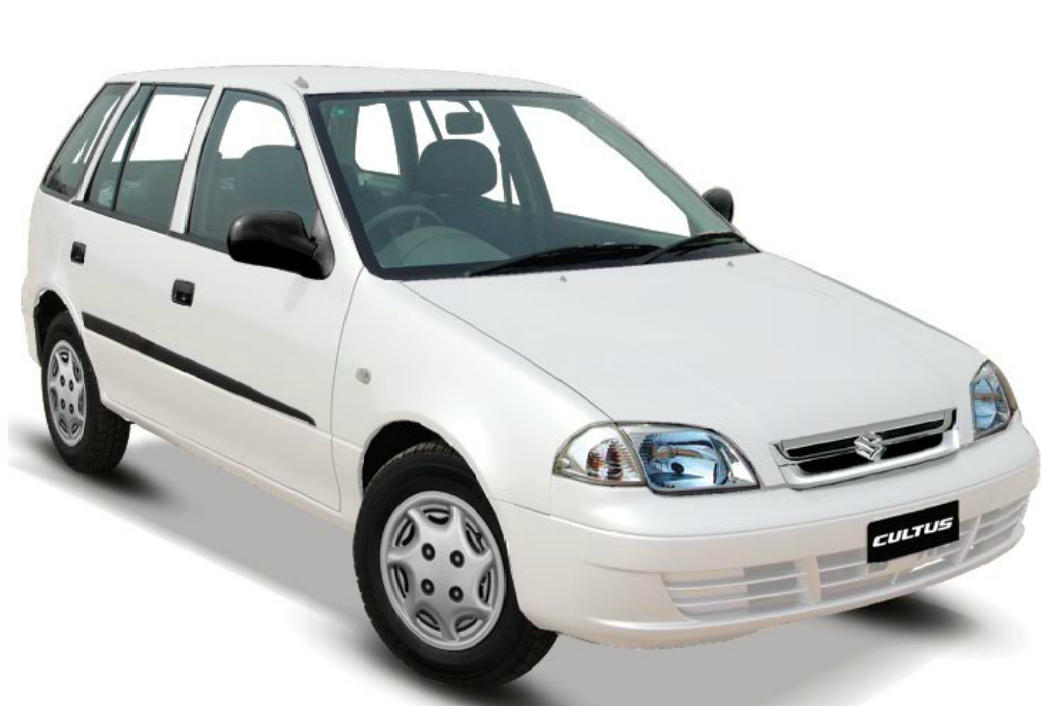 Other Features:
It has Air Conditioner, this car has too AM/FM Radio, Cassette Player and also Remote Boot/ Fuel-Lid.It has too Cup Holders, Folding Rear-Seat and also CD Player. It has Tubeless Tyres. All of these are the entertaining features that can make your journey more relaxed enough.
So, this was all about the Suzuki Cultus Euro 2 2016 Price in Pakistan model Specification and other features. Just try this model and we are sure that you will find this car lot more convenient for you. If more specs details will become across by us related to this model then we will share that with you!