Are you ready for cheap internet packages without any extra hidden tax charges? Then yes, you will need one Zong sim for cheap 3G internet packages with 8GB internet data. Here we are talking about the new Zong Weekly Plus 4G Offer 2023 Price Details. At the beginning stage, we want to mention that if you are a Zong sim user and want to activate this Zong internet package, keep in mind that this package will be valid for those Zong users who have not used any internet bucket on their Zong sim in the last 60 days. If you are already using the internet on your existing Zong sim, then just purchase your new Zong sim and get the NewZong Weekly Plus 4g Offer 2023 of 8GB for Rs. 250 For 7 Days. New Zong sim users can easily activate this Zong internet offers without any difficulty.
Zong Weekly Plus 4g Offer 2023
Zong is one of the strongest and most popular network companies, which always comes with different internet packages. These packages are available on a daily, weekly, and monthly basis, and users can select the one that best suits their needs and budget.new Zong Weekly Plus 4g Offer 2023 price is very reasonable, at 250 rupees only. You can enjoy this offer for a week without any other extra charges.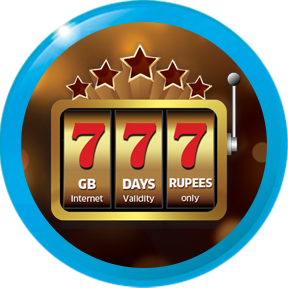 How to Activate Zong Super Weekly Plus:
For  Offer activation, you can dial *20#
After this activation method, you will receive one confirmation message from Zong.
Zong Internet Packages Feature:
Fastest Internet
Watch movies online
Play online games on your Smartphone
Use Playstore for Mobile application downloading
New Zong Internet Packages offer details:
We already mention all details on this page 1st paragraph but for the reminder and easy message delivery we are sharing New Zong Internet packages highlights
Through this offer, you can get 8GB of internet
8GB Internet validity is full weeks means 7 days
Use Zong 3G internet for a full week without any time restriction
The offer is valid for new sim users
Zong existing clients will also avail of this offer if they are not using any internet bundle for 60 days
Zong Super Weekly Plus Check Remaining Mbs:
Dial *20 # to activate.
Dial *102 # to check the remaining MBs.
Term and Condition:
19.5% tax will apply to all data
Baluchistan, KPK and Sindh Zong users can pay only 18% tax
For every recharge, 15% of advance income is applied.
How Can I Check Usage Details of Super Weekly Max?
You can get information about the remaining usage by dialling *102# and giving the charges of 10 paisa per inquiry.
I hope all the details given above will help you subscribe to the Zong Weekly Plus 4G Offer 2023 with the price of 2250 rupees. This offer is valid for a week, and you can enjoy 8 GB of internet data.