In these days Pakistan Government is introducing different facilities that are related to law and order situation. How To Register Complaint in FIA through SMS On 8398 is one of service that is started in Karachi city by FIA government agency. according to source through this SMS service in Karachi every Pakistani citizen can inform their problem like if anyone person face any crime and he/she is victim of any crime scene they can give SMS to FIA through this SMS service and after few movements they can receive FIA officer call so through this procedure any complainant can register their complaint. if you want to get objective of this service then you must have knowledge in Pakistan and especially law and order situation is very poor and in Karachi city different people are facing crime and they cannot register their complaints due to life threat and police unprofessional behavior so that is the reason this SMS service is introducing for Karachi people they can talk with FIA officer after SMS and complaint personal details and identification must be secreted by FIA officer according to FIA director.
How To Register Complaint In FIA Through SMS On 8398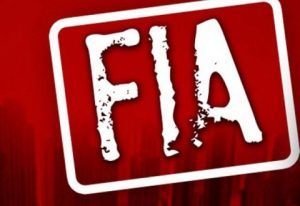 How to Register Complaint in FIA through SMS:
Follow these procedures to do complain in FIA via using SMS service. Currently, this service is active in Karachi.
Just go to write the message
Type "FIA" on new write message
Send this message on 8398 number
Through this simple message your complaint will be registered in FIA and according to our source Director of FIA are checking all complain record that is registered daily through this SMS service.
How to Register complaint In FIA Through Call:
FIA has introduced 24/7 helpline to help people. A person can simply call at their helpline which is 111 345 786. On this number, you can call any time 365 days a year in order to register your complaint.
Federal Investigation Agency Karachi FIA director Shahid Hayat is introduced this service last Saturday during one press conference. According to FIA director through this SMS service, we are giving the opportunity to those people who will face any crime in Karachi, after SMS quick response team that is based on FIA officer can contact with the complainant and with details conversation complainant can register their complaint in FIA.