The University of Balochistan Quetta BA, BSC Date Sheet 2023 has been announced by UOB. Every year, the University of Balochistan, Quetta, announces the annual examination date sheet according to the examination policy of the university. According to the controller of examinations, the date of commencement for exams is September 2023. The Geography Group I & II exams will be the first exams for the BA BSC annual exams. UOB is a public university located in the downtown area of Quetta, Balochistan, Pakistan. After the disputation of one unit, the UOB was established in June 1970 through an ordinance issued by the then National Awami Party Governor of the newly made province of Balochistan. In June 1996, the Balochistan Assembly passed an ACT called the University of Balochistan ACT 1996.
University of Balochistan Quetta BA BSC Date Sheet 2023
As a result, the University of Balochistan became the province's sole general university, providing higher education to the province's entire population in Science, Arts, and Humanities. It is the university responsible for increasing the literacy rate in Balochistan; the number of students reading at this university grows every year, and thousands of students graduate from it each year. For the year 2023, the UOB BA BSC date sheet 2023 has been announced, and we have uploaded the detailed date sheet from the first to the last exam here.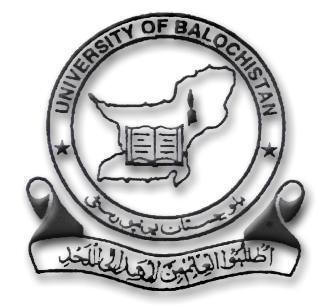 Click Here For Date Sheet
University Of Balochistan BA Date Sheet 2023 Part 1,2:
The University of Balochistan's Quetta yet not announced the annual date sheet for BA parts 1 and 2. As the official announced the date sheet then we update the detail here. Candidates who are getting prepared for the BA and BSC annual examinations can get all the exam schedules and commencement dates of the University of Balochistan Quetta BA and BSC Annual exams from here. Candidates are informed of the dates and details of the roll. The names and batches of the candidates for the purpose of the practical examination in each subject will be notified after some time.
University Of Balochistan BSC Date Sheet 2023 Part 1,2:
BSC part 1 date sheet and BSC part 2 date sheet is not announced officially. Hopefully, this exam will conduct in the month of June. So be connected with this because here we update the date of the BSC annual date sheet 2023. Candidates are directed to contact their center superintendents to obtain an identification slip and to ascertain the dates, times, and places of the practical examination well before the commencement of the examination. So that was the short note by the University of Balochistan. To get the latest and most updated information about the university of Balochistan Quetta BA BSC Annual Date Sheet 2023,  stay in touch with this site.