Zong bring an exclusive offer for its both prepaid and postpaid customers that is allowing lot of On-Net/ Off-Net call minutes, Lot of Internet data with 3G speed and good amount of SMS. Yes of course Zong has arranged a new sim with these packages and this is called as "Zong Power Pack Sim". So here in this page I have assembled this new Zong Power pack sim packages for prepaid & postpaid customers. Well this is a sim which customers have to buy after paying specified charges as per the specified packages. Those who are already using zong have to visit their nearest zong franchise along with their regular sim which number you want to convert on power pack and ID card copy on which he/ she is using that number. You have to submit that sim to the Zong custody and then staff will issue you a new sim that is known as Zong Power Pack Sim.  Moreover in order to get details of packages and charges see the table that will make it easier for you to decide your best ever package.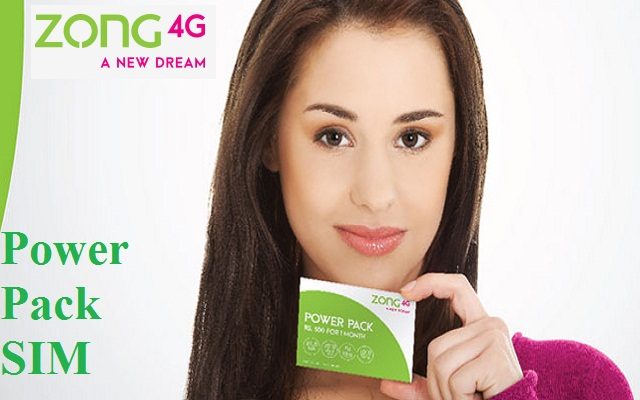 Zong Power Pack Sim Packages
Starter Power Pack SIM Rs. 500
Value Power Pack SIM Rs. 1,000
Gold Power Pack SIM Rs. 1,500
Subscribe By Dialing *1313#
Zong Power Pack Sim Packages

Terms and conditions about Zong Power Pack Sim
postpaid or prepaid customers have to buy new Zong Power Pack Sim
Once you but and active a sim in your mobile you have to Dial *1313# to activate the power pack package on your number
Limitations and duration will be work as per your package
After completing the specified days again recharge your sim with package price and dial *1313# and your package will be reactivated
You can check your remaining MBS, Minutes and SMS by dialing *102#
After consuming a package limit a consumer should recharge balance to renew his package otherwise Rs. 1 + Tax per MB will be charge.
So never late to buy your new Zong power pack sim and enjoy lowest and easier call, internet and sms rates with out any hidden charges or else.