Do you want to be in demand in IT market? Web designing is the key course for that will raise your demand if you are an expert web designer. So in this way here I have arranged the web designing course online free in Urdu. You just have to read out this entire post to get introduction about web designing and how to make and design a website through different ways. So first of all let's have a short intro about out topic. Web design is a procedure about planning, conceptualizing and building a layout, theme and graphics along with the interactive features that make a website attractive and eye convenient for a user. Although it is not an easy job to done but if you have enough practice and you have done with your full attentions and learn some special codding which are written below you can introduce your own creations which will never be underestimated in the market and your scope will be greater along with your income package. So now keep on reading this post to get online courses for web designing in Urdu tutorial.
Web Designing Course Online Free In Urdu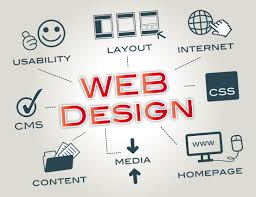 Here below I am discussing those procedures which are easier and readymade or ready to use, such as if you are a very new to create a website and you are not familiar with codding, then these following procedures are very continent for you to create and design your site according to your category of work.
Design Website Through Word Press
This is one of the most use full and easier way to design a free website. You just have to sign in at www.wordpress.com and after signing in you can design a website by using readymade themes without any coding or complexions. You have to choose your category of work as if you want to make an educational or jobs website you can select a specific category and after following some special steps your website will be ready. Well it is also informed you that there is a domain (.com/ .pk/ .co / .uk and many more). You have to pay to buy a domain and you have to pay to buy a domain and then your blog will be utilize as a website.
Click Here For Urdu Tutorial of WordPress
Design Website Through Google BlogSpot
The second easier way to design a free website is via Google BlogSpot website www.bloger.com. Once you open this website you have to sign up to get a user name and password. After that sign-in with your user name and password and click on Create a Blog. After that you have to follow the instructions and fill up the form with your website information and give a name to your website. The first or initial page you will create by using a readymade theme, your page will be known as a blog but when you buy a domain from Google for your blog it will now called a website.
Design Website Through HTML Codding
HTML stands for Hypertext Markup Language which is a special standardized system coding used to design a website. This is a tough and complicated way to design a website. Although a website build by HTLM is superior then a website created on word press or BlogSpot, but it is tough rather than above written both process. You cannot learn HTML online so you have to take admission in any academy or institute to learn this special coding.
How To Earn Money Via Website?
A website is designed to introduce peoples with your products and to facilitate them by providing information about a specific topic. When someone visit your website the money against it added into your account. So one can earn money through a website when it is registered with Google; means you have buy a domain and your website if taking ranking in the searching results and one is clicking on it. Actually when a website start taking rank the Google assign AdSense on it which is an actual way of earning via website. The complete tutorial about how to earn money through a Google site is avail behind the link Click Here.
So here this is all about web designing course online free in Urdu tutorial. Hope fully you are well aware and this post proves very help full for you but in case you have any further question or query in your mind set relating to create a website free at home, you can send your query in the comment section below of this passage.