Right through this article you will get to know all about the PTCL smart TV device installation guide! This whole process of installation is quite a lot easy and simple for the users. In the very beginning before you start off with the installation you will need a DSL service that is all enabled from the telephone line. You have to make sure one thing your telephone should be enabled with the service of DSL and if it is not then you should be calling the PTCL service center for the activation of this service. This service will going to activate on the basis of monthly rates or even rental fee for the reason that DSL service is not free of charge. If we talk about Pakistan then in Pakistan one of the best DSL Service is all provided by the PTCL (Pakistan Telecommunication Company Limited). Their staff will even be assisting you with the guidance in favor of installing the DSL internet connection on your request.
PTCL Smart TV Device Installation Guide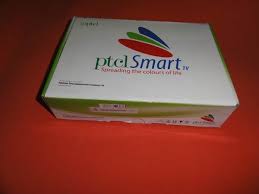 Main Needed Devices:
DSL service enabled Telephone Line
DSL Filter (also known as Splitter)
DSL CPE (Modem / Router)
Computer System
Method to Install a DSL Line:
You should have the telephone line by means of activated DSL service.
Now you have to line up the hole of DSl filter that all connects to PTCL wire or Wall phone Jack (RJ-11 Jack).
Now you have to make sure that that the modem hole of DSL filter will connects to the DSL jack of the ADSL CPE (Customer Premises Equipment) or Modem / Router.
Now you have to connect one end of LAN wire (RJ-45) to the LAN interface of CPE and the other end to the LAN wire to the LAN interface of computer's LAN card. Now you have to connect up the Power Adapter to the AC power plug and then put together the connector of adapter to the CPE and simply switch it on.
Now you have to switch ON the CPE.
As you will going to turn on the line indicator will going to be lit up and will be showing off the signs of connectivity as well. As it will going to lit up the ADSL light will start blinking.
Method To Install DSL Line by Internet:
Through internt connection click on Start Menu > Control Panel > Network and Internet Connections > Network Connections.
Now you have to clic on the Local Area Connection.
Now just right click to the local Area network and click properties.
So all the people out there if you want to install PTCL smart TV guide then just follow the above mentioned two methods carefully!