Don't you know that how to delete Youtube search history on Iphone / Ipad/ Ipod? Keep on reading to get 3 easy ways to delete Youtube search history from IOS operating system. Of course one's mobile is the only property of him or her but most of the times we are somewhere in a community like friends and family who can check our Youtube search history. Many of our searching material is just private and we don't want to share such things with others. Although internet search history is an important and the most useful feature because we can access any of our song or video after a long time without vesting our time in again searching it, instead of this some time may be we doesn't want a specified data to share with others and that is our privacy. So if you are also facing such hitches and want to know that how to remove Youtube search history, then keep on reading this page to get these 3 easier ways to deleted Youtube search history on Iphone/ Ipad and Ipod.
How To Delete Youtube Search History On Iphone / Ipad/ Ipod
Delete History Via YouTube App Directly
The one of the easiest way to remove YouTube history from your Iphone/ Ipad/ Ipod is removing via YouTube app directly. If You are using Youtube on Youtube app in your IOS operating system then you are on the easiest way to delete history as you just have to perform the following
Tap on the top left corner for Gear icon
After this a drop down list will be shown but you have to top on the right top corner for settings
There is an option on the last of the list for clear Youtube search history, Tap on it
After that a pop up box will be appear to confirm to clear history
Tap on the clear history and that's all
You can also Pause search history in the App and can retrieve it any time
See the image below for more clarification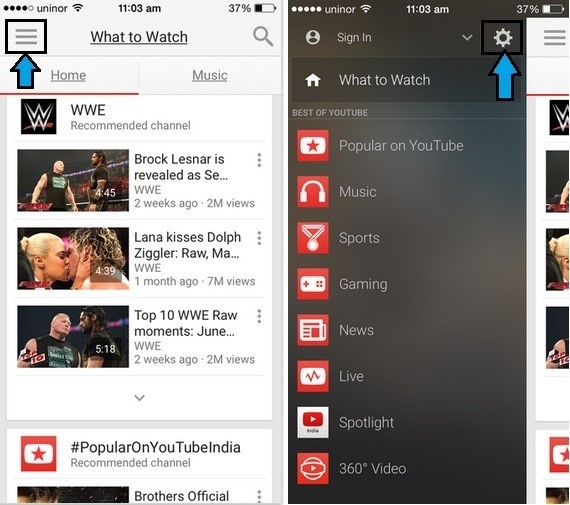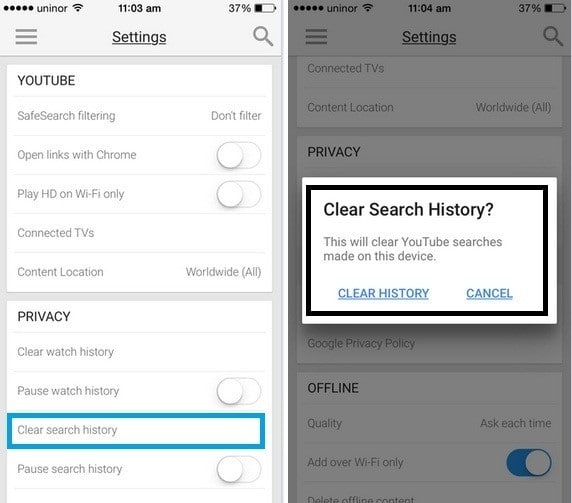 Delete Youtube Search History Via Safari Browser
So when you are using YouTube on Safari browser you can also manage your search history by following the  below steps gradually
Tap on the book-like button on bottom that will open options
Select the history option
There you will see a clear history option on the right corner of the list
Just tap on the clear browsing history and confirm it
Remove Youtube History Via iCareFone Tool
iCareFone is a third party tool or app developed by Tenorshare you have to download it. After download it into your mobile you have to open it and then do the following process
Download iCareFone tool from iStore
Run the program in your Iphone/ iPad/ iPod
Select click speedup and clean option
After taping you will see two options quick clean and deep clean
Quick clean will clean instantly while the deep clean will show your other apps in your handset like in which you want to delete or clean history
Select desired option and then top on clear and it will scan your mobile and all history and junk files will be removed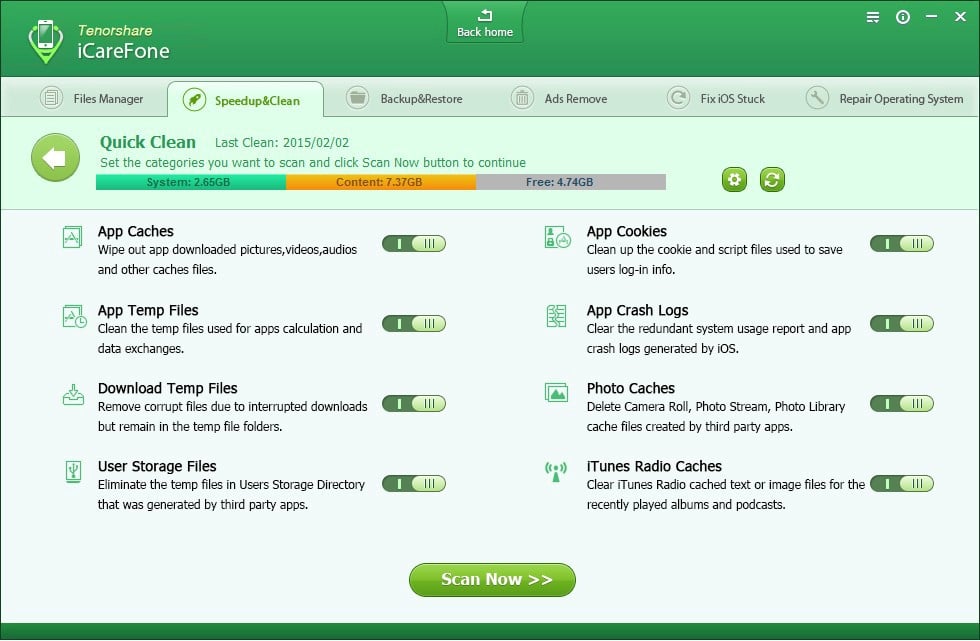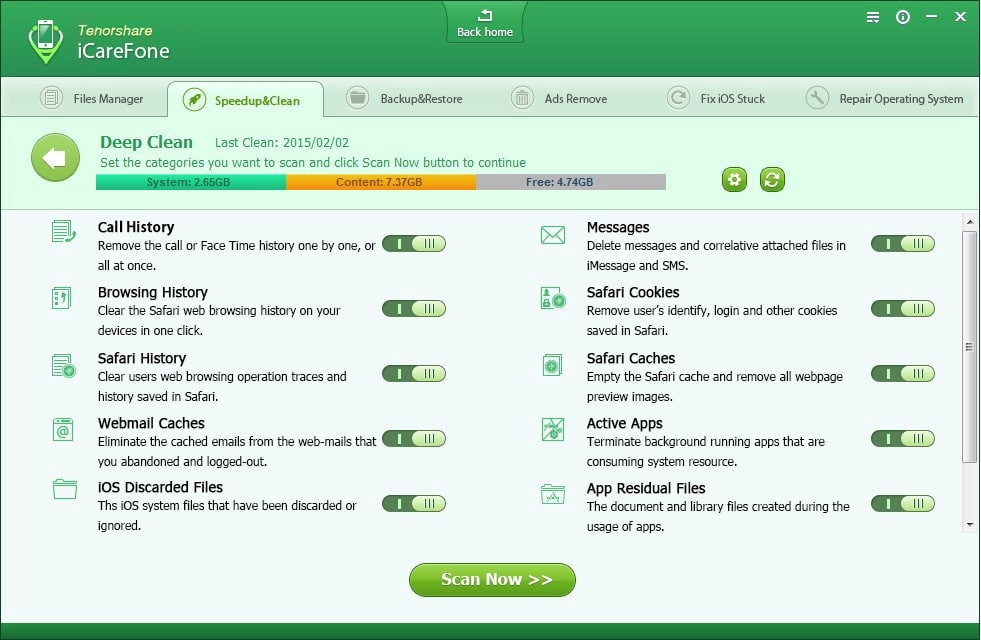 So these are the three easier ways to delete Youtube search history on Iphone / Ipad/ Ipod. Hope now your private searches will remain private and now others can access them ever again. You can use any of these option to remove youtube search history as all the ways are easier and understand able.