Today topic is very interesting for all readers those who are interested to change their existing internet connection with other telecom company internet connection. Warid, Zong, Ufone, Telenor and Mobilink Telecom companies is working in Pakistan telecom sector. This is a reality Pakistan telecom companies is getting real time profit because day by day Pakistan telecom sector users ratio is increasing. If you are feeling disturbance with your existing telecom company service then yes you can easily change your telenor internet connection without any extra charges. 2 years ago Pakistan all Telecom companies were introduced details method about How to Change Your Sim Network in Pakistan with other Telecom network. Old sim convert procedure was mush matter as compare to exisiting method. Through old sim covert method, people can easily dial one long code and through that code sim transfer method was done.
How To Change Your Sim Network In Pakistan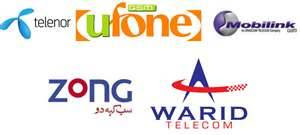 Latest New Method for Sim Convert:
SIM Convert method is easy for all Pakistani telecom users. Through one simple method or procedure you can convert your sim easily without any extra effort. According to PTA Pakistan Telecom Authority GOVT instructions, each SIM must be registered in PTA with biometric system. You must have knowledge Sim Registration Biometrics system is available in all Telecom companies Franchise. For sim convert method approach at requires telecom network franchise and get new connection sim on same number.
Sim Convert Method Step by Step:
Sim Convert Method is very easy in below side details method and instruction is available here.
 Your Sim must be registered on your name
Go to Telecom network company franchise for your future network connection
Ask for sim convert query
Within with minutes your existing number will transfer on your require telecom sim company network
Before all above method, dial your existing telecom connection number for this query.
All code and online method is useless due to latest PTA instruction for sim convert or registration so you have to need go to requires Telecom connection franchise.