Hope you have seen different tutorials on Youtube where someone is telling about a product like mobile or any installing a software along with on-screen video. But keep in mind that on-screen video is different than the recoding video like a when we see a teaching is online teaching is a different concept of video recording then an on-screen video. If I give you an example of on-screen video then I would like to say that when you see that someone is telling you by using mouse about where to click and what to do. So if your concept is clear about an on-screen video then you are informed that this task is done with Camtasia studio software. Here I am telling you the Camtasia studio recording software tutorial in Urdu. So now if you have any expertise about a software and want to facilitate others about this procedure then must use this software and get familiar with the use of this software that will be your finest experience in the usage of a Camtasia studio software.
Camtasia Studio Recording Software Tutorial In Urdu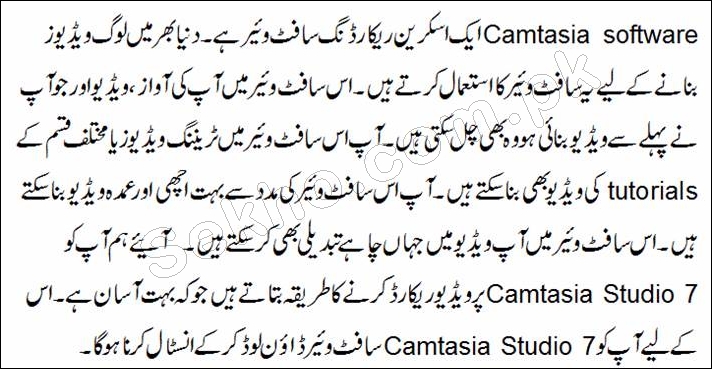 Download Camtasia software and install it
Now open the software where you will see four options including
Record the screen
Record voice narration
Record power point
Import media
You can click on any option according to your use and sense of recording a video.
The complete procedure about how to use a Camtasia studio recording software in Urdu you can read the following step by step information. You can click on the below image to make it bigger so that you can read it easily and correctly.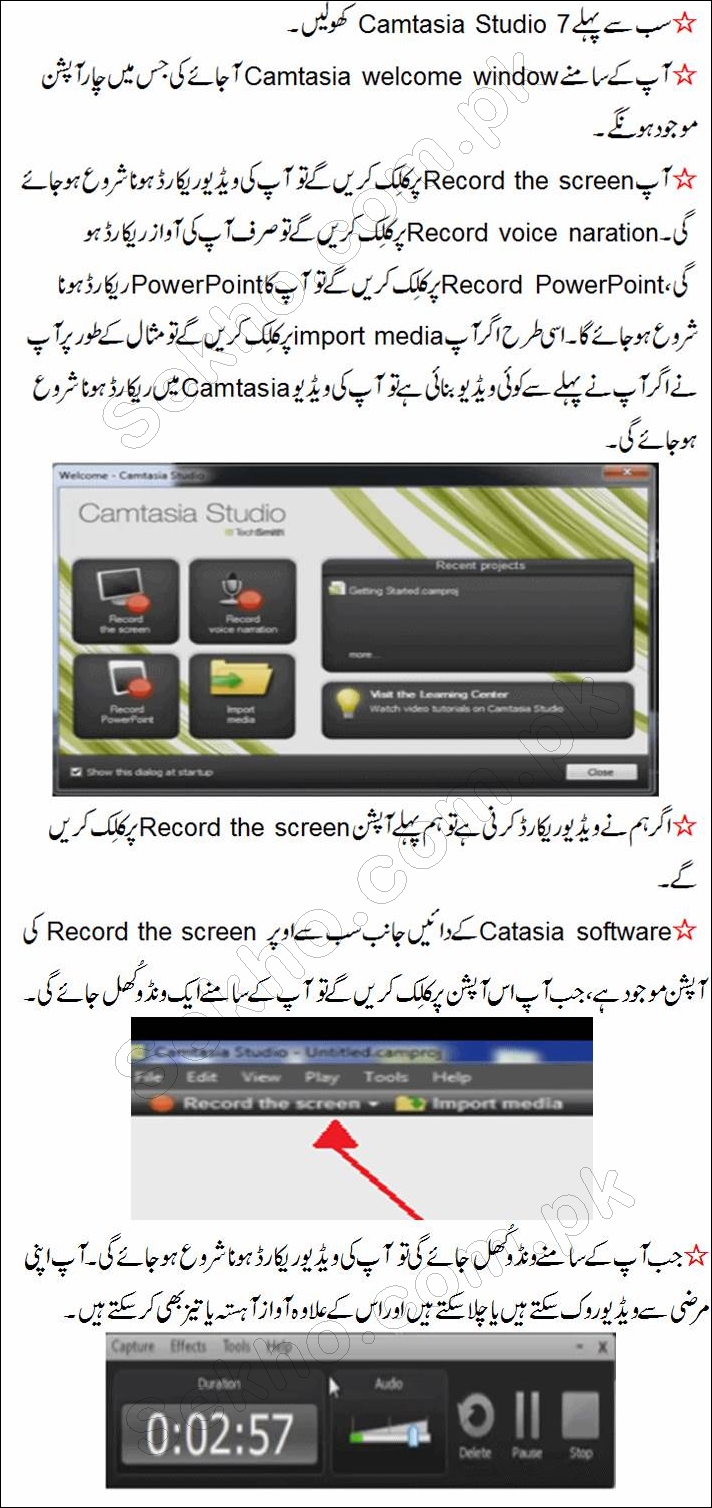 So this is all about Camtasia studio recording software tutorial in Urdu. I think this is enough information about this very use full software but in case you have still any confusion about this process you can ask via comment box below of this passage and I will reply you. At the last I would like to mention you that you must make a pre-practice before recording the finalized video before publishing on your page.