Although computer has been involving in every field of life but still there are many peoples who are not familiar even with the basic knowledge of computer. So if you are also among such persons then never get hesitated or worried about it because here I am presenting you the basic computer knowledge in Urdu that will make it easier for you to learn about what is computer, parts of computer, uses of computer and advantages of computer. So now the need is just to read this post entirely and make up your practice as much as you can. Well before reading the basic and general information about usage of computer basic knowledge I would like to mention here that a computer is a trainer or a teacher in itself. Yes of course! Whenever you are using any source or program the screen tells you what to you next and which button you have to press and what will happen after this press. There are some fundamentals which are necessary for you to learn while the general usage is same for each and every program like installing a software, downloading to video or surfing internet etc. Now keep on reading this post to get that details.
Basic Computer Knowledge In Urdu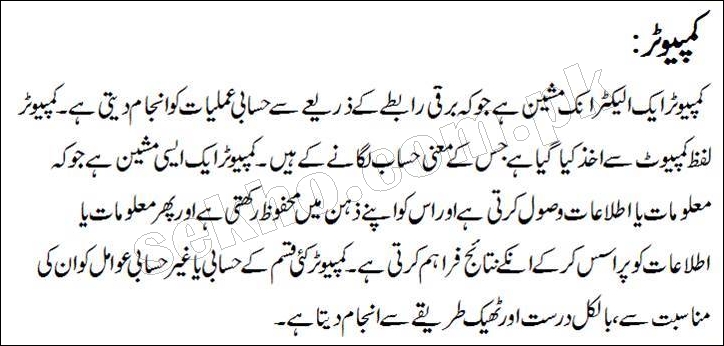 Parts of Computer or Components of Computer
Well; a computer is consists upon three basic and main components. If a single part is missing your computer is in-complete and you cannot use it and cannot called it as a computer. These parts are…
In-Put Devices
Central Processing Unit (CPU)
Out Put Devices
When these three components joins together and working properly they are now turned into a computer. The examples are written below in Urdu where you will learn about these parts of computer.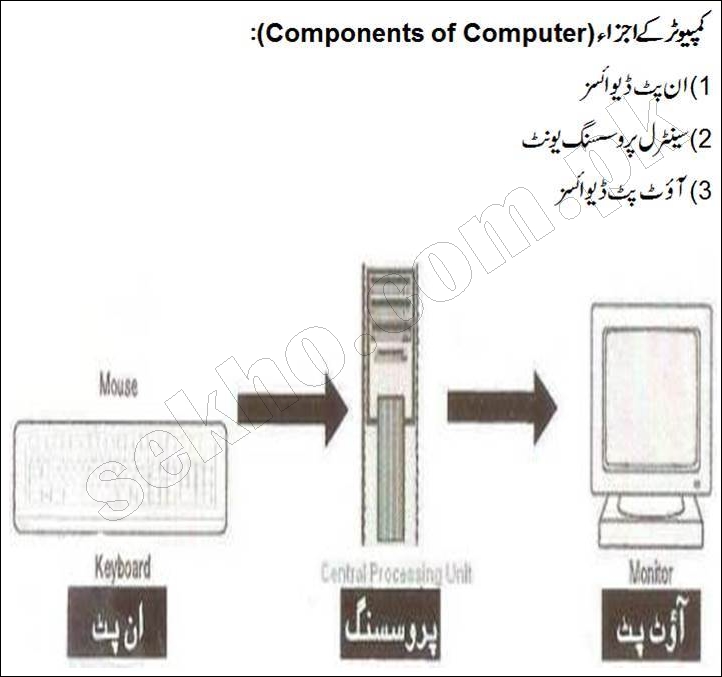 Anything or any gadget that is using to enter some data into computer is called as input device. The biggest example is Keyboard and mouse. Video camera is also known as an input device of a computer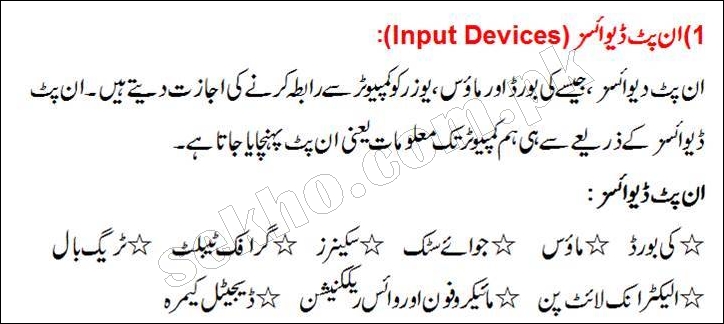 When we enter some data through the input device, it goes into CPU where mother board perform central tasks with the combination of RAM, HARD, Processor and many other micro technologies to manipulate the given data. All this work happen in Nano-seconds and we get the result of our input data on output devices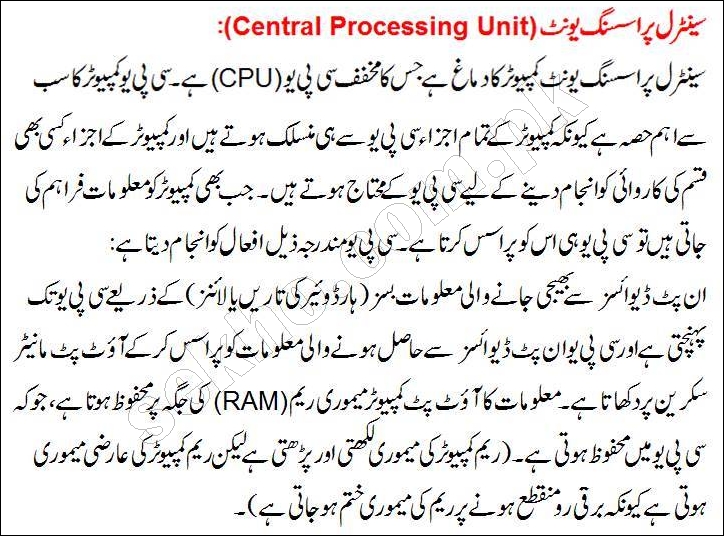 Any gadget which is use to show the results of our instruction is known as an output device. The biggest example of output device is our monitor screen or LCD. Microphone and speakers or woofers are also known as an output device.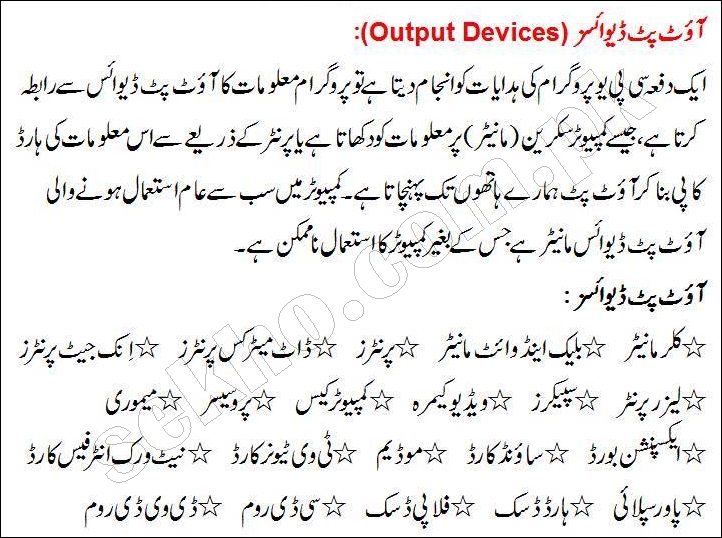 So this is all about the basic computer knowledge in Urdu. Although there are various books are written on this topic but all these books revolve around these three points I have discussed. The more you practice as much you learn about computer. So never hesitate using computer but must keep carefully because if you insert a wrong instruction it can harm or damage your computer as well your pocket. In case of any type of any further question or query you can ask me via comments below.