EVO Wingle is best technology for using internet and talking to our family and friends across the world. It is fast and easy to use Tchnology offered by Pakistan Telecommunication Company Limited PTCL. PTCL launched EVO Wingle in many cities of Pakistan. The main offices are available in big cities.
How to Recharge EVO Wingle Prepaid
There is method given how we can recharge EVO Wingle Prepaid device.
1-      When you see the main screen of PTCL EVO Panel then press on the call or voice Icon to start the soft phone dialer.
2-      Dial the digits 1015 via dial paid and push the call button.

3-      When you hear voice welcome IVR then select language what you want by pressing 1 or 2. In this procedure your device volume should be high or ON.
4-      For recharging the card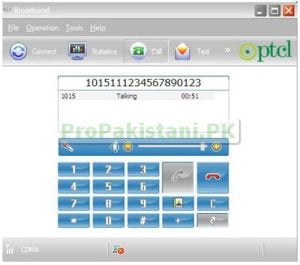 a)      Select the button 1
b)      Put the 13 digits pin number from your scratch card
c)       Then follow the IVR instructions carefully what he or she is saying.
5-      If you want to check balance then press the 2 button from the main menu.