Zong is the number one network and accredited to facilitate people in every aspect weather it is calling, messaging or using internet . Not only nation wide but is also giving offers and services to international level. Such as IDD and international roaming . So where it is giving so much facilities, it must be giving zong customer care service to it user. There are so many new users who want to know about so many things from which they are unfamiliar. So we are giving you Zong customer service complaints number contact 310 here to get all the information you want from the CRO of Zong. As Zong is going on top in all the telecommunication companies it is having headquarter in capital of Pakistan- Islamabad and offering voice and data services ranging from postpaid and prepaid plans, 2G, 3G and 4G. It has launched 4G service recently in this year to give high speed internet to users.China Mobile through acquisition of a license from Millicon to operate a GSM network in Pakistan from the year of 2008 to present.So we are giving you Zong customer service phone number to contact with Zong by different methods including call, message, email and online also.
Zong CRO Number:

 310
Zong SMS helpline: 

Send SMS "help" to 310
Zong Customer Service Complaints Number Contact 310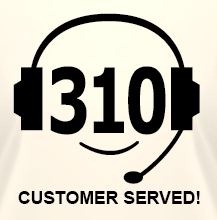 If all these are not working the best way to solve your problem is to visit the near franchise or customer care center. But we are sure that the the Zong help line number will work and Zong customer service officer will solve your problem and whatever you want to know can be get from him/her. SO the Zong customer care helpline number is 310 by dialing this number from your Zong Mobile you can get all the information related to Zong, its packages, offers, service and each and every thing you want to know. Rs. 2 will be charged for each call you will make from your number. You can also get Zong SMS helpline number from here, to get information through SMS you have to send SMS "help" and send it to 310 this service is free of cost to facilitate all the zong customers.