As the rule and procedure has been changed by PTA to activate any new SIM in Pakistan. The saying of PTA is like that " Using a SIM which is not registered on your name or allowing others to use your SIM is a crime indeed. That thing can cause a lot of problems for you that is Pakistan telecommunication authority has given a specific procedure to activate SIM of any network. In this article we are targeting the Telenore user and giving them Telenor Sim Activation Process Number to activate their new SIM. The Sim Activation Process given here is valid for all the networks so everyone can use this method to activate their new SIM. There are unlimited users of Telenore worldwide and nationwide, that is why it is getting famous day by day. As all know that Telenor is one of the larges company for telecommunication in Pakistan and also in the World, it started as a public company in the year of 1855 and it is 100% owned by the Telenore group, which is an international provider of voice,data, content and mobile communication services in the 13 markets across Europe and Asia and additionally dealing with 17 markets through ownership in VimpelCOm Ltd.
Telenore is largest mobile operator in the world with approx 166 million subscription and workforce of 33,000. You can judge the wideness and fame of this network by its short introduction Telenor Sim Activation Process is given under here:
Telenor SIM Activation Process Number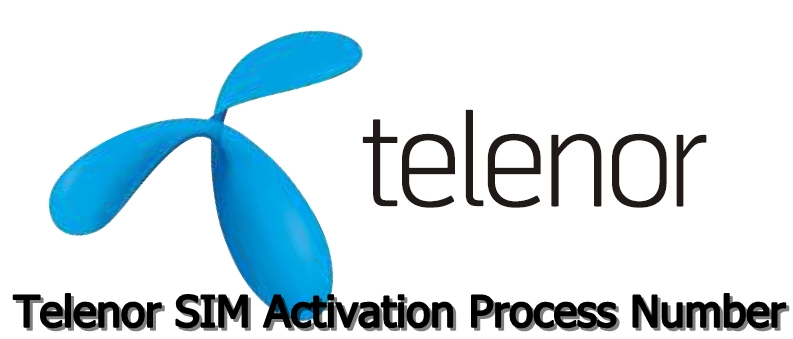 How to Activate Telenor Sim Card:
To activate New Telenor SIM Dial 789 from your mobile in which the new SIM is Inserted.
Customer Relation Officer will Ask your Original CNIC number.
CRO will ask Other personal information about you such as your Place of Birth, Your Mothers Name and Your district name etc.
If you will give correct information , it will be verified by the helpline through NADRA database and your SIM will be activated within 1 or 2 hours.
If your information will not be right, CRO will ask you to get right information.