Sim is an abbreviation and an electronic chip with different size which depend upon the User mobile. Sim abbreviation is Subscriber Identification Module.
Sim is an identity of user and have all types of history like as call, SMS and browsing. Sims has become an essential part of life. Now a day's user of sim is increasing strongly.
Pakistan Telecommunication Authority (PTA)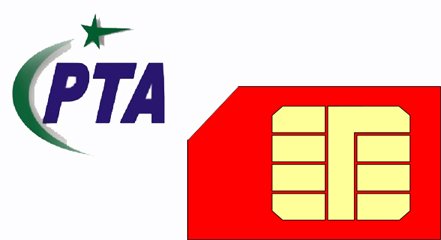 The Pakistan Telecommunication Ordinance 1994 established the primary regulatory framework for the Telecommunication Industry including the establishment of an authority. Under Telecom Reorganization Act 1996, Pakistan Telecommunication Authority (PTA) was established to regulate the establishment, operation and maintenance of Telecommunication systems, and the provision of telecom services
PTA has it's headquarter at Islamabad and zonal offices located at Karachi, Lahore, Peshawar, Quetta, Rawalpindi and Muzaffarabad.
Pakistan Telecommunication Authority (PTA) and all Cellular Mobile Operators of the country today signed a joint framework to move forward towards a new era in mobile subscriber authentication and authorization.
According to the details, CEOs or senior officials of all five cellular operators signed this new framework at PTA's headquarters, which is likely to be launched commercially by the end of 1st quarter of 2012.
New SIM Activation Method in Pakistan:
1-      Type in write message like as >New sim number (without first Zero – Only 10 Digit Number) <space> (Customer) I.D Card number and send to 789.
              For Example: Sim dealer go to write message and type>
             "3136104322 363021234513? send this sms to 789.
2-       After sending the sms to 789 sim dealer has receive a conformation sms from 789 (PTA).
3-       New sim owner insert new sim in his mobile and dial 789 from new sim and tell the Name and I.D Card number to PTA Officer.
This procedure will also eliminate the chances if illegal sale of SIM by unregistered sales channels.