Punjab government announces the Punjab CNG Schedule Time 2014 Hours Latest Update. All the CNG stations in Punjab open today ( April 1, 2014)  in five regions of Punjab Lahore, Sheikhupra, Gujranwala , Multan and sahiwal will open today. The CNG stations are closed for 3 month due to gas suspension. According to the Schedule the CNG stations will supply the gas for 48 hours from Friday 6 am to Sunday 6 am. The plan issued by the Sui Narthern Gas Pipelines Limited. According to the spokesman of SNGPL the CNG schedule started for trail basis and will be followed till any further decision. We wish the CNG station still open and would be increased the gas supply as soon as possible. For further detail and information keep visit our webpage. now we hope you will understand Punjab CNG Schedule Time 2014 Hours Latest Update details now on this stage we will discuss Punjab Association body that was took this dession.
Punjab CNG Schedule Time 2014 Hours Latest Update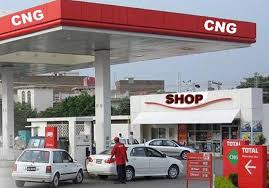 All Pakistan CNG Association has been working since 1995. Previously it was known as the CNG Advisory Council. In 2001, with the consent of all members of the Association it was unanimously decided that in future the new name of the Advisory Council should be the "All Pakistan CNG Association". All Pakistan CNG Association was incorporated under the Companies Trade Ordinance, 1984 as a Public Limited Company on September 01, 2005. The Registred Office of the Association is located in Rawalpindi, at 1056-D, Satellite Town, Hyderi Chowk, Rawalpindi, Pakistan. The Association has six (6) Regions, which are Potohar (Islamabad/Rawalpindi), Sindh, Punjab, NWFP, Hazara, and Balouchistan Regions.Stay with us because This is fastest growing website that provide you latest mobile, Smart phone and all Pakistani internet packages details you can also get all new educational, and Technology news and updates also with research.